The outbreak of Novel Coronavirus Pneumonia (or NCP) in China has attracted the attention from across the world, as well as CASHIPS' stuff in ITER headquarters in France. As the novel coronavirus is spreading so rapidly that front-line medical workers are suffering severe lack of medical protective supplies, CASHIPS' stuff responded fast to work together to assist their home country to fight against the NCP.
"We have tried our hardest to look for the medical masks in living city, Manosque. Then we even expanded the our searching area up to a circumference of 100 kilometres just to buy medical masks as many as possible," said ZHOU Tingzhi and QIU Lilong, ITER engineers from CASHIPS.
Now, all the masks have been mailed to China by express on February 8th.
"Some domestic alumni associations in Europe are raising funds to donate masks to Wuhan area. And then I got in touch with the associations immediately." said GUO Bin, another CASHIPS' engineer at ITER, "Our Chinese colleagues at ITER site have donated cash and materials just to make our contributions."
"Many a little makes a mickle", said SONG Zhiquan, leader of the ITER coil power supply section. At present, masks and other medical supplies donated through the European University Alumni Association have already arrived in China, and will soon be delivered to the front-line in Wuhan and its surrounding areas.
"Misfortune tastes the sincerity of overseas Chinese! China is suffering unexpected difficulties, and we are sharing the same fate with our motherland." WU Songtao, the ITER principal machine assembly engineer said.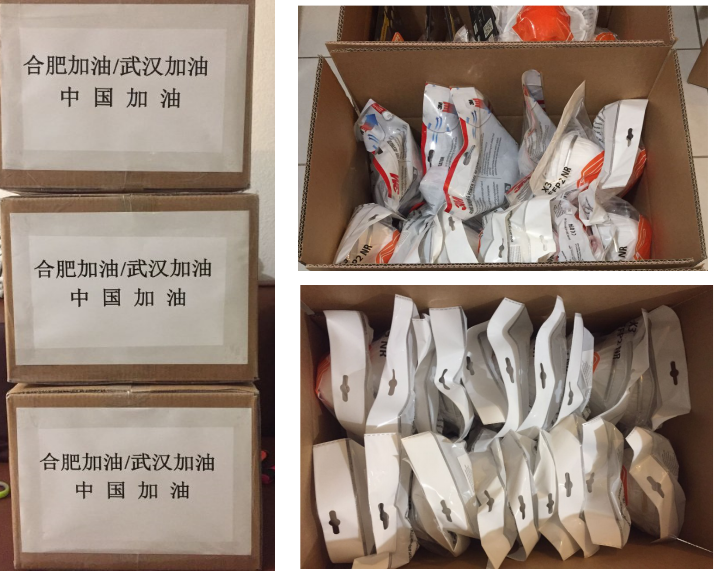 Donated medical masks from the CASHIPS colleagues in ITER Organization (Image by GUO Bin )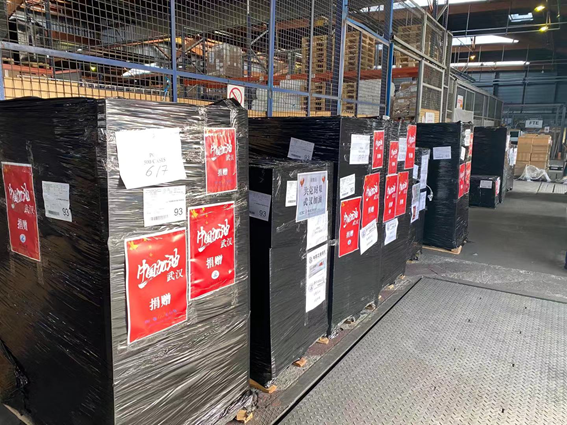 Donated medical masks to Wuhan via Alumni Association of Universities in France (Image by GUO Bin )