Chinese scientists dressed wheat protective clothing to keep the plant away from powdery mildew disease by using a high-performance nanocomposite.
This research led by WU Lifang at Hefei Institutes of Physical Science was published in Applied Clay Science.
Wheat powdery mildew, one of the world's most destructive fungal plant pathogens, could cause significant yield loss ranging from 13% to 30%.
To fight the destructive "killer", two methods have been generally used. One is the fungicides and the other is to plant disease-resistant cultivars.
However, they all have limitations in different ways.
To tackle the challenge, WU's team developed a nanocomposite by modifying palygorskite, a natural nano clay.
The nanocomposite could isolate the Blumeria graminis f. sp. tritici spores from the wheat leaf surface, and thus to control the wheat powdery mildew disease.
In addition to its protetive function, it shows neither significant toxicity to Bgt conidia nor negative effects on the wheat growth.
This work provides an economic and environmentally friendly approach to control the wheat powdery mildew disease.
Link to the paper: A palgorskite-based nanocomposite effectively reducing the incidence of powdery mildew.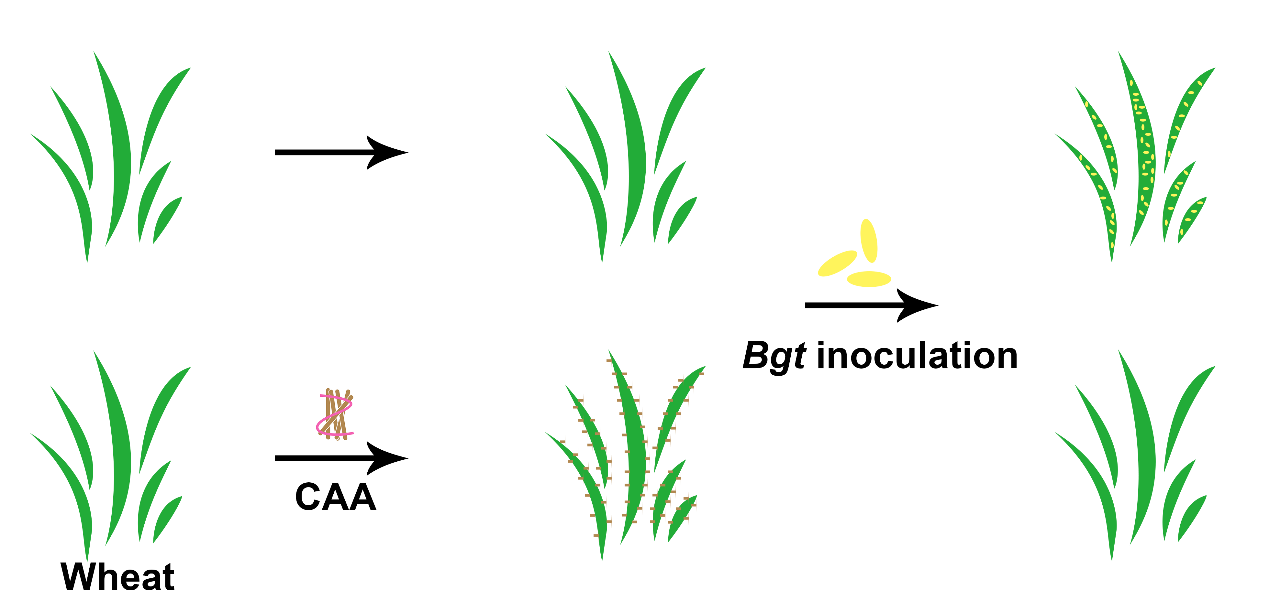 Schematic diagram (Image by HU Hao)
Contact:
ZHOU Shu
Hefei Institutes of Physical Science (http://english.hf.cas.cn/)
Email: zhous@hfcas.ac.cn