Scientists developed a full-view ultra-high-speed camera equipment to capture ultra fast explosion transmission process. It is the first time the transmission process was entirely recorded in China.
This work was done by WANG Yaoxiong and his team with Institute of Intelligent Machines, Hefei Institutes of Physical Science (or HFIPS).
In the recent explosion-proof reliability test by China Coal Technology & Engineering Group Shanghai Research Institute Co. Ltd., this newly-developed equipment complete its mission of explosion process explosion providing direct as well as accurate high frame rate visual data for further validation and improvement of that test work.
China Coal Technology & Engineering Group Shanghai Research Institute Co. Ltd. is a comprehensive inspection and testing organization which has completed and operates a modern explosion-proof test platform with 3.4 m diameter. And as a part of this testing platform, the ultra-high-speed photography system aiming at capturing explosion process, was developed by HFIPS.
The capturing system contains its consisting components to ensure full-view, high frame rate visible light observation, high frame rate thermal image observation component in specific view and high precision synchronization.
Despite complex circumstance of explosion testing in terms of vibration and high temperature, the equipment could still work stably to obtain images with resolution as high as 1280*1024 pix at 4000 fps, and moreover the highest frame rate could even reach 800,000fps when the resolution was reduced.
The Ultra-high-speed photography explosion-proof test may shed new light on explosion-proof design and reform, which is expected to replace traditional "close-eyed listening" method, and the images data could be used to locate the explosive position which is the key in faint explosion trace samples.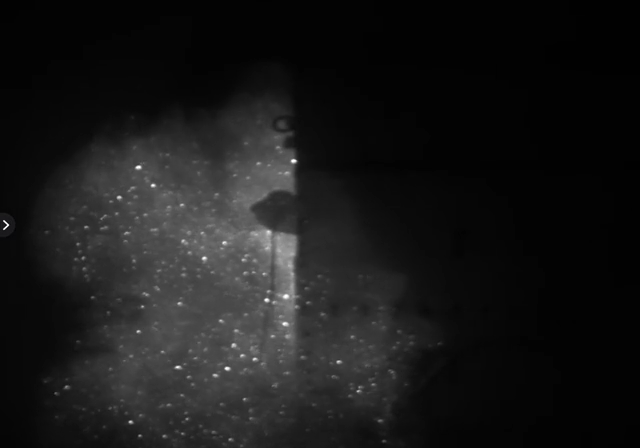 Visible Image (Image by WANG Yanxiong)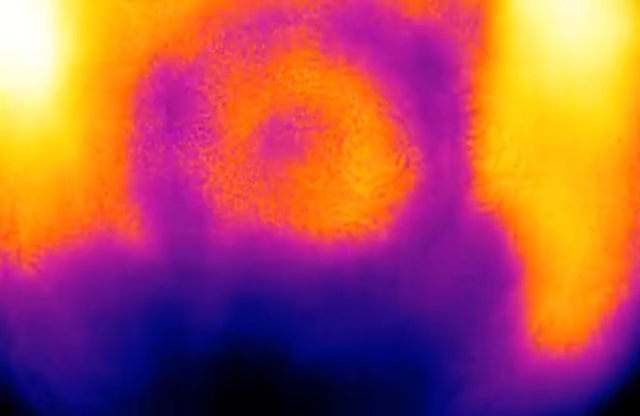 Thermal Image (Image by WANG Yaoxiong)
Contact:
ZHOU Shu
Hefei Institutes of Physical Science (http://english.hf.cas.cn/)
Email: zhous@hfcas.ac.cn