Researchers from Anhui Institute of Optics and Fine Mechanics (AIOFM), Hefei Institutes of Physical Science (HFIPS) was really excited to see the lift-off of Long March-4B rocket carrying the HJ-2A and HJ-2B satellites aboard two Polarized Scanning Atmospheric corrector (or PSAC) developed by AIOFM, HFIPS.
The rocket lifted off from the Taiyuan Satellite Launch Center At 11:23 (Beijing Time) on September 27th.
PSAC, installed on each of the two Satellites, corrects radiation error caused by atmosphere to help the main payload camera capturing much clearer and accurate quantitative image of land surface.
Throwback to 2017, the PSAC project started in AIOFM's team who has been working on optical remote sensing research. After three years of efforts and attempts, the team has completed the two correction's manufacturing.
Now, great news from the launch center that all goes well as scheduled indicates the two PSACs' normal operation. After a twenty-day of on-orbit degassing mode at present, PSAC starts its on-orbit normal observation with all its inner systems open.
HJ-2 A/B Satellite, also called Environmental Disaster Reduction Satellite II Group 01 satellites, plays an important role in Medium Resolution Optical Observation Constellation of the National Civil Space Infrastructure Remote Sensing Satellite System for environment and disaster's monitoring and predicting that is realized via these installed multispectral payloads.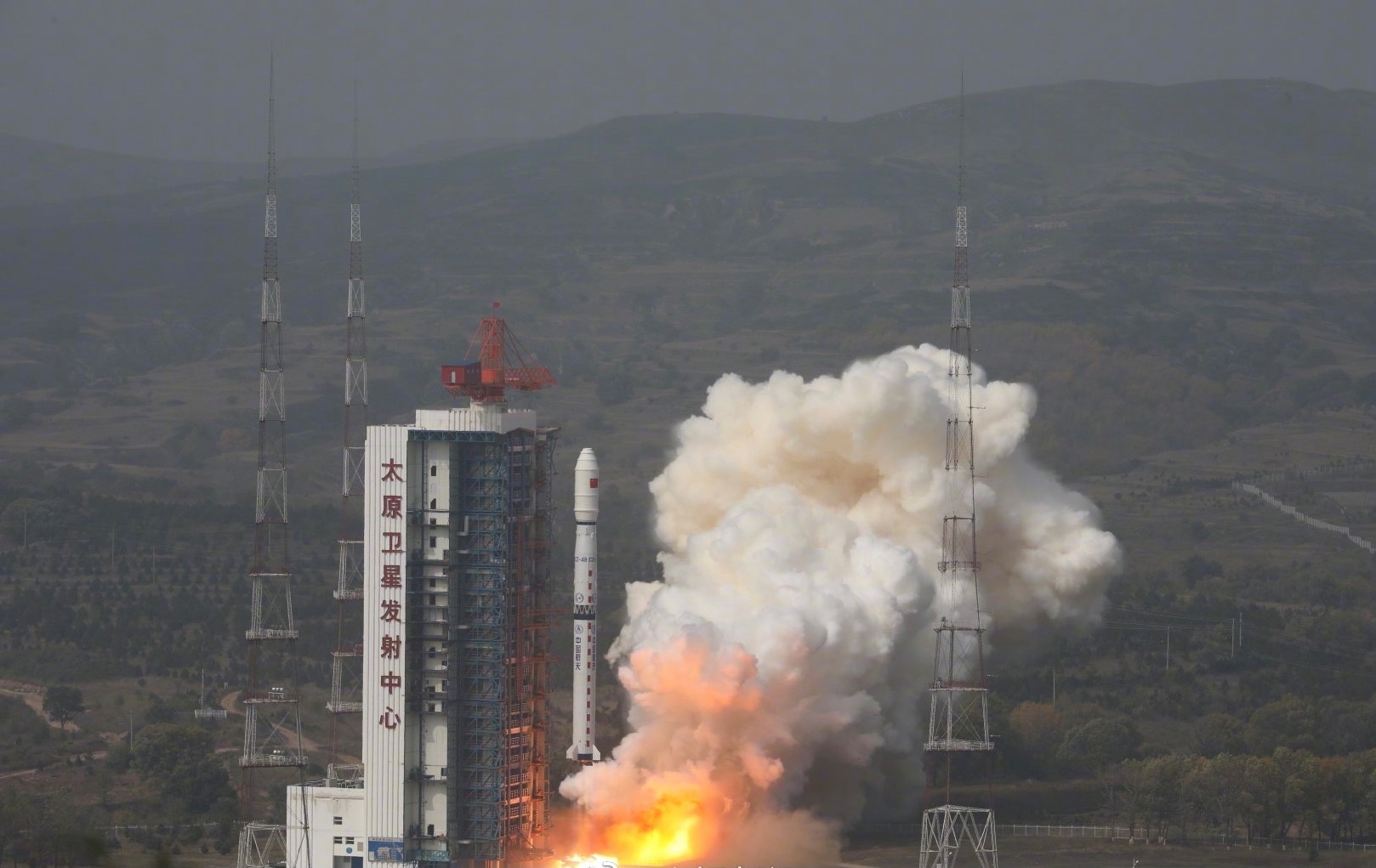 Long March-4B rocket carrying HJ-2 A/B Satellite lifted off from the Taiyuan Satellite Launch Center
Research team working on the PSAC project
Contact:
ZHOU Shu
Hefei Institutes of Physical Science (http://english.hf.cas.cn/)
Email: zhous@hfcas.ac.cn