Professor ZHANG Jiandi was invited to visit High Magnetic Field Laboratory, Chinese Academy of Sciences, On Dec.2nd. During the visit, Professor Zhang gave a lecture titled "Explore & Control Complex Oxide Interfaces with Atomic Precision".
A defining characteristic of complex transition-metal oxides (TMOs) is that they contain incomplete d sub-shells that trigger vast variety of physical properties. On the other hand, it has become increasingly clear that surfaces, interfaces, thin films and heterostructures of TMOs display a rich diversity of fascinating properties that are related, but not identical to, the bulk phenomena.
In his talk, Professor ZHANG gave a brief introduction to their experimental platform, including PLD, LEED, EELS etc. Using these facilities, they can grow and character TMOs films with atomically sharp interfaces. Then, Professor ZHANG described two studies carried out by his group in details, which demonstrate their efforts to discover the unknown origin of conventional interface.
In the discussion period after the talk, Professor ZHANG had an extensive discussion with the audiences about the technology of film cutting and protection, which lays the foundation for future cooperation.
Professor ZHANG Jiandi received his Ph.D. degree in physics from Syracuse University in 1994. Starting from 2009, he became a full professor in physics at Louisiana State University. He has published more than 100 peer-reviewed research articles. He is a fellow of American Physical Society.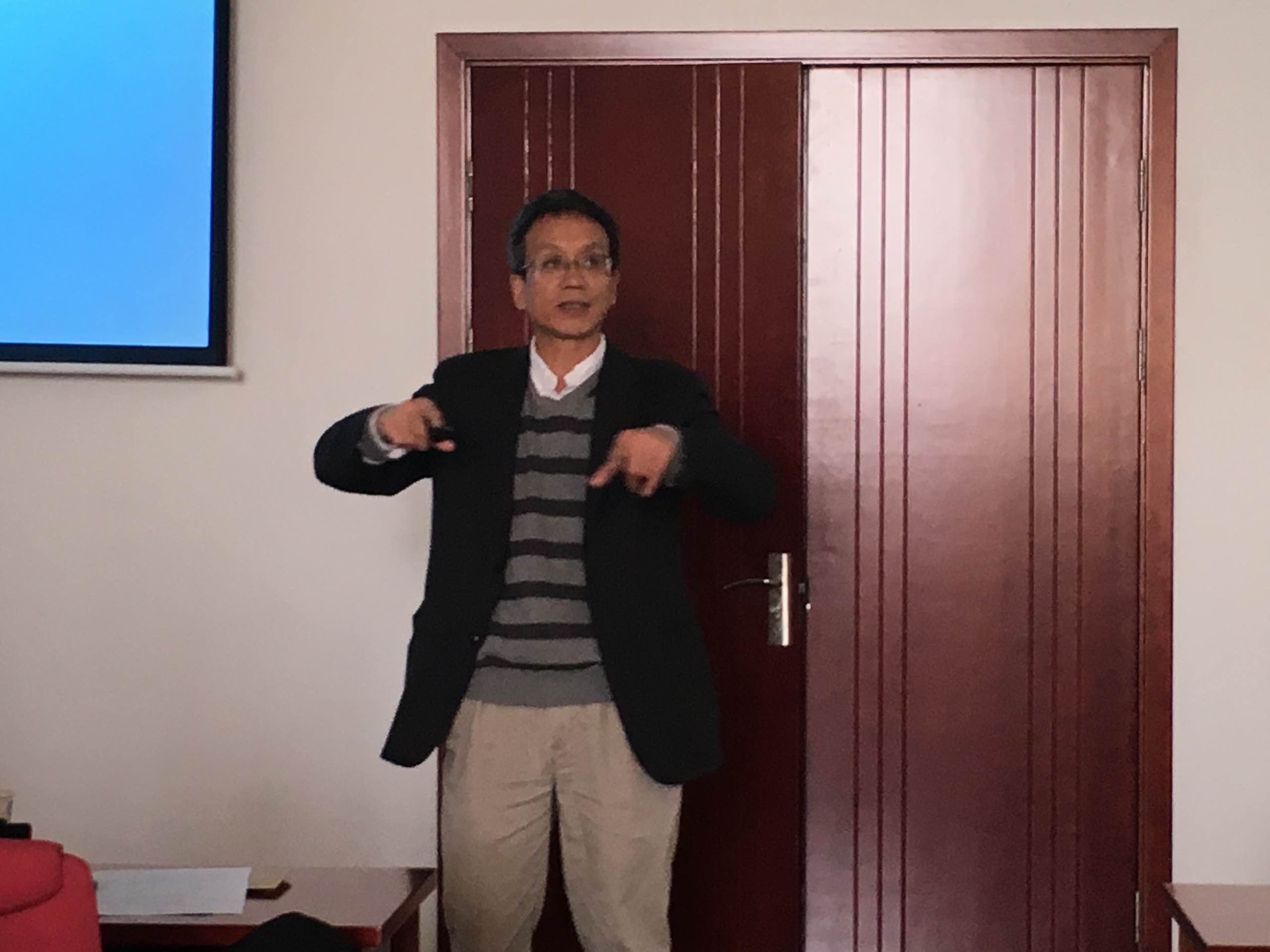 Professor Zhang in his lecture (Image by HUANG Xiaomin)