Invited by Prof. XIE Pinhua, the deputy director of Anhui Institute of Optics And Fine Mechanics (AIOFM), Prof. Thomas Wagner and Dr. Wang Yang from Max Planck Institute visited AIOFM, CAS on September 12, 2017.
Prof. Thomas Wagner delivered a presentation titled Optimised retrieval of the Ring effect from UV/ vis satellite spectr.
He then visited the center of Environmental Optics and discussed the further scientific research cooperation.
After exchange of views on the broad application potential and the direction of development in the remote sensing field, he also expressed opinions on some key technical issues in DOAS trace gas retrieval.
Prof. Dr. Thomas Wagner is leader of satellite remote sensing group at the Max Planck Institute for Chemistry, Mainz, Germany.
He leads the group to study the interactions between climate and the atmospheric composition. Based on satellite products such as GOME and SCIAMACHI, they have successfully obtain the information of greenhouse gases, clouds, aerosols and reactive gases.
Besides the satellite retrievals, he also developed, operated and analysed ground based DOAS instruments, both for long term measurements or during extensive campaigns.
He has participated many German and international research project, e.g., German SCIAMACHI-Validation acting as a national coordinator and steering committee member of the sub-project TROPOSAT-2 of the EU-excellence network ACCENT.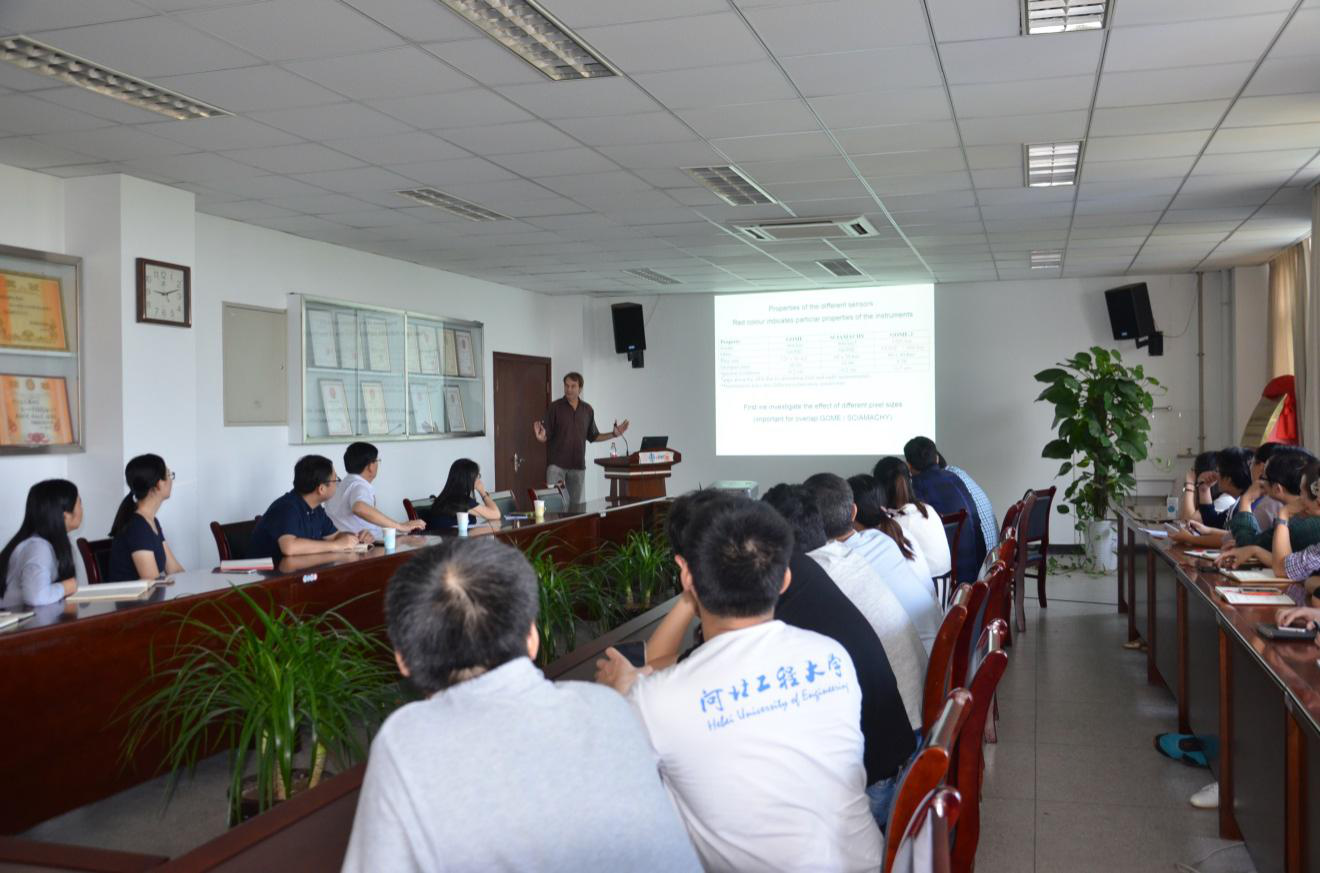 Prof. Thomas Wagner from Max Planck Institute are making presentation (Image by LI Ang)