At the invitation of Professor LIU Wenqing, the chief scientist of Anhui Institute of Optics and Fine Mechanics, or AIOFM and Prof. XIE Pinhua, the vise director of AIOFM, Professor Mario J. Molina from the National Academy of Sciences of American visited Center of Environmental Optics of AIOFM, CAS on March 2nd.
He took a overall view on AIOFM about its scentific researches and applications of atmospheric environmental research and management in China, including Environment Monitoring Satellite, high sensitive detector of greenhouse gases, stereo detection technology of regional air pollution etc.
During the visit, they also held a full discussion on future cooperation between the two sides.
Prof. Mario J. Molina is the senior expert involved in atmospheric chemistry and global change. He has won the Nobel Chemistry Prize for his work on the damage of Freon to Antarctic ozone layer in 1995. He has been working with MIT since 1989 and was elected to member of the Academy of NAS, NIH, MAS as well as of multiple Committees on Environmental Organizations.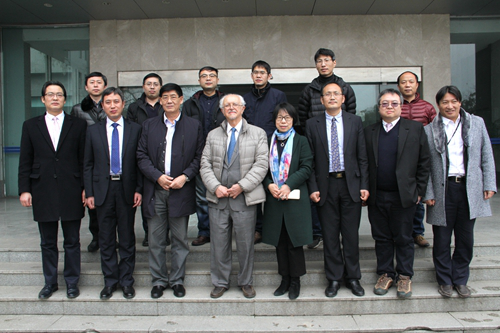 Group photo (Image by QI Qiong)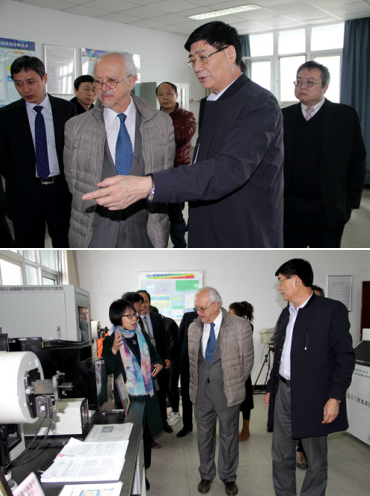 laboratory tour (Image by QI Qiong)