At the invitation of Associated Prof. TANG Xiaofeng, Prof. Christa Fittschen from University Lille visited Anhui Institute of Optics and Fine Mechanics (AIOFM) for the CAS President's International Fellowship Initiative( PIFI) program in March.
Prof. Fittschen made an academic report named "The Reaction of RO2 Radicals with OH and its Impact in Remote Environments" and had an in-depth discussion on related scientific issues on March 19th.
During the visit, Prof. Fittschen will hold several academic reports on the peroxy radical reaction kinetics, laser photolysis cavity ring down spectroscopy, and participate in the laboratory experiments and student training.
As the first French scholar to receive China's high-end talent visa, Prof. Fittschen is very pleased to apply for the PIFI, and greatly appreciates the Chinese government's newly introduced foreign experts' work policy in China. "The implementation of China's high-end talent visa policy brings enormous convenience to my visit. I'm sure China will take over the leadership in science soon," said Prof. Fittschen.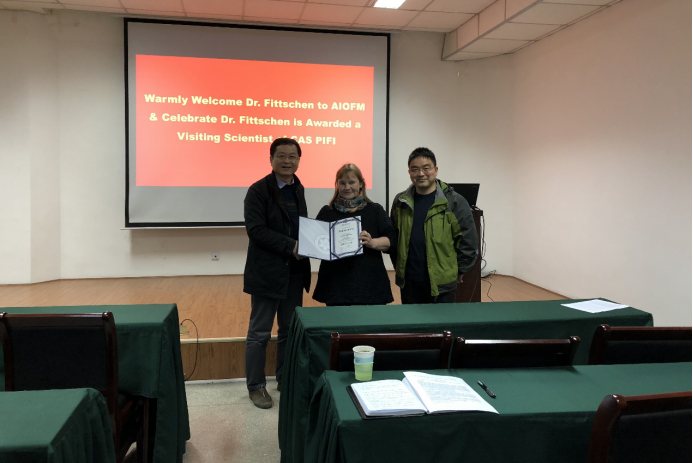 Certificate ceremony (Image by ZHANG Yang )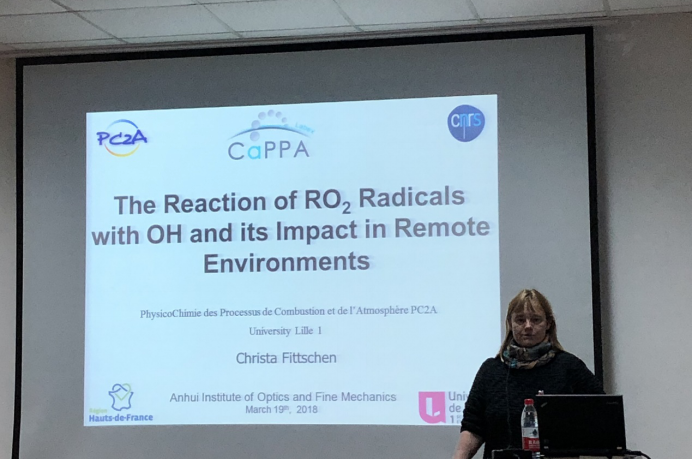 Academic report (Image by ZHANG Yang )