ITPA Topical Group Meet on MHD Stability
Date:

2013.11.18 |

Author:

ZHOU Ruijie |

Clicks:

| Print | Close |

Text Size:

A A A
The 22nd International Tokamak Physics Activity ( ITPA) Topical Group Meeting on MHD Stability was Held successfully in ASIPP this October, 2013. 75 participants from China, Europe, America, Japan, Korea, Russia, India, etc. attended the meeting.
Organized by Professor Liqun Hu from ASIPP, this meeting was chaired by Professor Edward Strait, from General Atomics of America. Professor Baonian Wan, vice director of ASIPP, attended the meeting and gave a warm welcome speech. Professor Wan showed some main physical results that have been achieved on EAST tokamak, and presented what EAST could do in the next few years, which indicated EAST tokamak could become a good test bench for advanced steady-state operation.
The subject of this meeting covered key MHD stability topics for ITER, including disruptions, disruption mitigation, axisymmetric control, sawteeth, tearing modes, resistive wall modes, error fields, and 3D effects. Progress of the joint experiments and working groups were also discussed in this meeting.
During the meeting, reports that gave by participants focused mainly on the topics of basic physics and active control of Tearing modes and Sawteeth, plasma disruptions, mitigation mechanisms of disruption, Resistive Wall Mode and 3D effects physics, et al. Also, Participants discussed about the development of the joint experiments and working groups. Doctor Youwen Sun, Guanqiong Wang, Erzhong Li from ASIPP, gave reports. During the meeting, participants visited EAST tokamak. Professor Liqun Hu informed the latest development of EAST tokamak.
This meeting gathered lots of senior scientists that expert in MHD stability and plasma disruption, and the reports covered the relevant experimental and physical results from those main fusion devices abroad. This meeting provided a good platform for participants to discuss their ideas on MHD stability. Especially, it provided a great opportunity for young scientists from ASIPP to communicate with senior scientists ardently on issues of interest, and they got lots of valuable guidance and advice from senior scientists.
Professor Edward Strait summarized and closed the meeting, and Professor Akihiko Isayama announced the next ITPA MHD meeting at Japan.

Prof. WAN Baonian deputy director of ASIPP, gave the warm welcome speech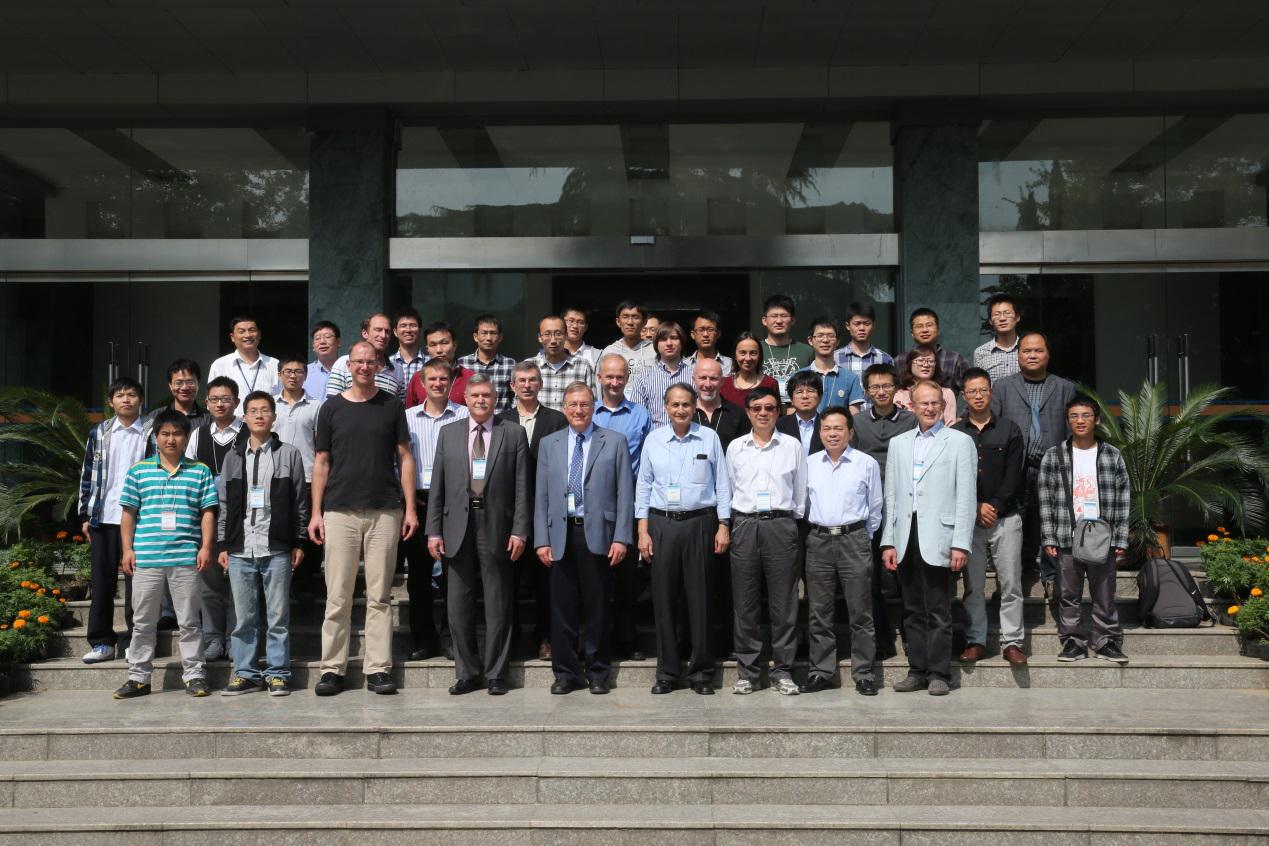 Group photo of all the participants