For almost half a century, International Laser Radar Conference (ILRC) has been recognized as a global academic activity for reporting cutting edge technology of lidar. ILRC has been continuing to play an important role in exchanging ideas, fostering collaborations, and stimulating new and novel research directions.
Recently, ILRC 27th was hosted by National Oceanic and Atmospheric Administration's (NOAA's) Cooperative Remote Sensing Science and Technology (CREST) Center and the City College of the City University of New York (CCNY), New York city, USA from July 5rd to 10th.
As the only Chinese member of International Coordination group for Laser Atmospheric Studies ( ICLAS ), Prof. WANG Yingjian, secretary of Hefei Institute of Physical Sciences, Chinese Academy of Sciences (HFCAS) attended the conference. Three other researchers from Anhui Institute of Optics and Fine Mechanics (AIOFM) within HFCAS also took part in the conference.
The team of HFCAS delivered one oral presentation and 4 posters on research breakthrough of scanning differential absoption lidar, cloud and aerosol interaction, determination of lidar geometric form factor combining side-scatter and back-scatter signals, application of Raman lidar in measurement of water and aerosol and multi-wavelength Raman lidar. Through the discussion among international experts during the conference, ideas of lidar research were shared and international cooperation was intensified.
In addition, Prof. WANG Yingjian participated in work conference of International Coordination group for Laser Atmospheric Studies (ICLAS) to discuss subjects of cooperation in laser radar detection and when and where the next laser radar conference will be hosted. The next conference will be hosted in 2017. At the same time, Romania and china were elected to be the two candidate cities. And Prof. WANG Yingjian was elected as a member of new round ICLAS .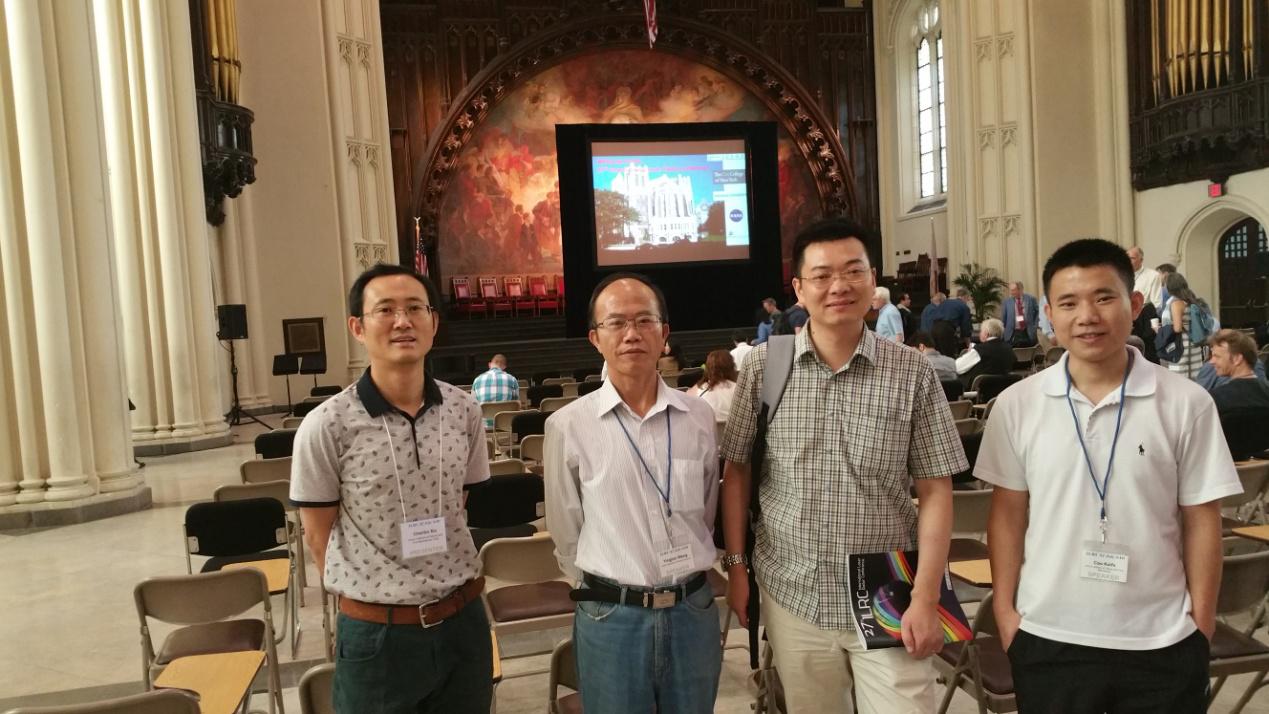 Prof. WANG Yingjian and Three Other Researchers (Imaged by CAO Kaifa)