LIU Wenqing
LIU Wenqing, born in Bengbu city, Anhui Province (Native Place, in Xuzhou city, Jiangsu Province) in 1954, is a scientist in the field of Environment Optical Monitoring. He graduated from University of Science and Technology of China in 1978, and earned Ph.D. degree from University of Crete, Greece, in 1995.
Dr. LIU is a professor in Hefei Institutes of Physical Science, Chinese Academy of Sciences (CAS). Now he serves as the Director of Anhui Institute of Optics and Fine Mechanics, CAS, the President of the National Environment Monitoring Optical Instruments Engineering Research Center, and heads the Environmental Optics Committee, the Chinese Optical Society.
He was elected as an academician of Chinese Academy of Sciences in 2013.
Dr. LIU engages mainly in environment monitoring technology research and its related application. He pioneers technology innovation in the field of environment Optical monitoring, conducts a large quantity of scientific experiments and leads their industrialization. He leads his team to realize system integration of multiple three-dimensional monitoring technologies for atmospheric pollution, and guides its usage in the megacity pollution monitory, which makes a noteworthy contribution to the environment optical monitoring research of China.
Dr. LIU has published over 160 SCI papers and enjoys 42 invention patents. He was awarded Second Class National Progress Prize in Scientific and Technology in 2007 and in 2011, respectively, and has four times won First Class Provincial and Ministerial Progress Prize in Scientific and Technology. Dr. LIU also won personal significant Achievement Award in Science and Technology of Anhui Province, 2012.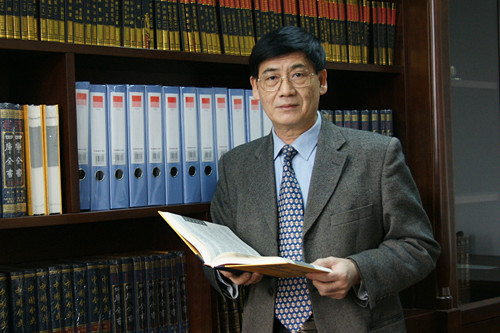 Academician LIU Wenqing