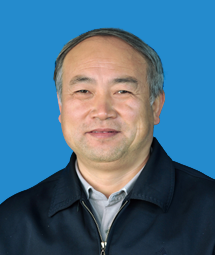 JIANG Haihe
JIANG Haihe, Male, born in 1961, M.S, Professor, graduated from North China Electric Power University in 1983, an academic leader at laser technology, Anhui Institute of Optics & Fine Mechanics, Chinese Academy of Sciences, commissioner of Laser Process Committee,the Chinese Optical Society, commissioner of Anhui Optical Society, commissioner of Photon & Electron Technology Committee, China Ordnance Society, an Editor of Journal of Laser Technology, an Editor of Journal of Laser & Optoelectronics Progress.
As project head and coordinator, Prof.JIANG carried out several projects from National Science Foundation, Ministry of Science and Technology the Chinese Academy of Sciences and industrial companies. Prof. JIANG has wide academic cooperation with institutes and universities both home and abroad. Up to now, there are several M.S. graduated students. Students for physics, optics and laser are welcomed.
Main interests are laser physics and laser technology, laser application technology on material processing and medicine, laser and opto-electrical measurement technology. The research currently emphasis focus on high power laser technology and applications on welding,development of diode laser modules & systems and applications on marking,laser and opto-electronical measurement technology and applications on 3D.
Research field:
Optics