The satellite, Gaofen-5 01A, a hyperspectral satellite left the planet into space with liftoff of the Long March-2D rocket from the Taiyuan Satellite Launch Center in Shanxi Province, north China, earlier this morning.
The Gaofen-5 01A carried by the rocket is an operational satellite of great monitoring capability covering optical bands ranging from ultraviolet to long-wave infrared in terms of high spectral resolution, high precision and high sensitivity to live up social demand, like ecological environment, national land resources, disaster and weather monitoring.
Aboard are three payloads. Among them is the Environmental Monitoring Instrument II, or EMI II, an observational instrument developed by Hefei Institutes of Physical Science, CAS for acquiring by remote sensing hyperspectral data with wavelength range from Ultraviolet to visible to realize quantitative monitoring of how those trace compositions in air, like sulfur dioxide, nitrogen dioxide, ozone, formaldehyde change and distribute globally then to offer scientific data support.
The orbiting test for the instrument and its ground system will carried out for several months. Thereafter it will be used for monitoring of pollution reducing, environmental quality, air composition and climate change.
It took the team two years to develop the EMI II which has been delivered for acceptance review this January. After entering the orbit, EMI II will network the other two instruments aboard on Hyperspectral Observation Satellite and Atmospheric Environment Monitoring Satellite launched last September and this April respectively. The networking will enhance global coverage and realize re-detect per day to offer a strong support for pollution and carbon reducing.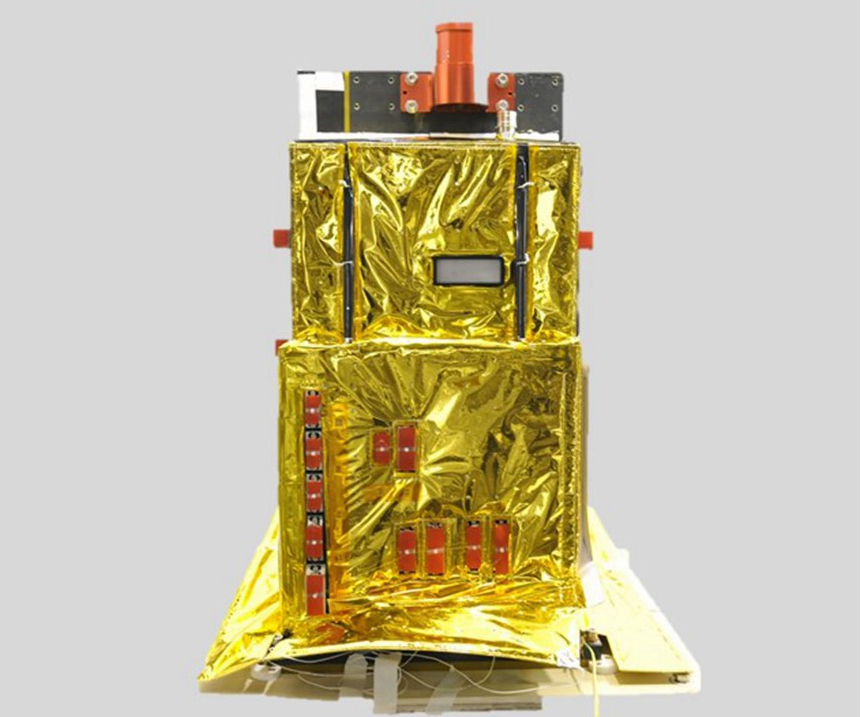 Environmental Monitoring Instrument II (Image by the team)