The Belt and Road Initiative (BRI) was unveiled in September and October 2013 to build a Silk Road Economic Belt and a 21st Century Maritime Silk Road in cooperation with related countries.
The initiative focuses on promoting policy coordination, connectivity of infrastructure and facilities, unimpeded trade, financial integration, and closer people-to-people ties through extensive consultation, joint contribution and shared benefits, with the goal of bringing benefits to all. It covers primarily East Asia, Southeast Asia, South Asia, West Asia, Central Asia, and Central and Eastern Europe. It reflects a convergence of interests and an increasing need for regional and global cooperation.
Science and technology play a vital role in ensuring sustainable development for benefits of us all. As a CAS institute and a part of China's science and technology strength, HFIPS has been making efforts to answer the call of BRI.
Collaborating with Thailand Institute in Improving its Capability in Fusion Research
It has been over five years since the HT-6M tokamak donation ceremony in July, 2018 where the HT-6M was donated by the Institute of Plasma Physics, Hefei Institutes of Physical Science to Thailand Institute of Nuclear Technology (or TINT) with a goal to promote Thailand capability in fusion research.
During the following 4 years, despite of COVID-19 pandemic, the two sides have been seeking bilateral academic exchanges to conduct workshop, research, argumentation, experiment and training all of which were for HT-6M's new mission in TINT after a systematic upgrade.
Amid TINT team's 2022 stay in China, they joined HFIPS internationally-oriented activities to experience Chinese traditional culture. They had Autumn mooncake festival together with all the international HFIPSers on Science Island. At the activity, they practiced calligraphy, tried on Hanfu. They longer they stay on Science Island, the more they know about Chinese people and Chinese culture.
Months later, the upgraded HT-6M, also TT 1 (the machine had its name changed after upgrade) headed out on its long journey from China to Thailand where it regained its role in fusion research and in promoting Thailand's advancement in that field.
After onsite installation and trainings for operator, TT 1 officially kicked off its operation at TINT on July 25, 2023. A launching ceremony was held there.
The donation ceremony in July 2018 (Image by HFIPS)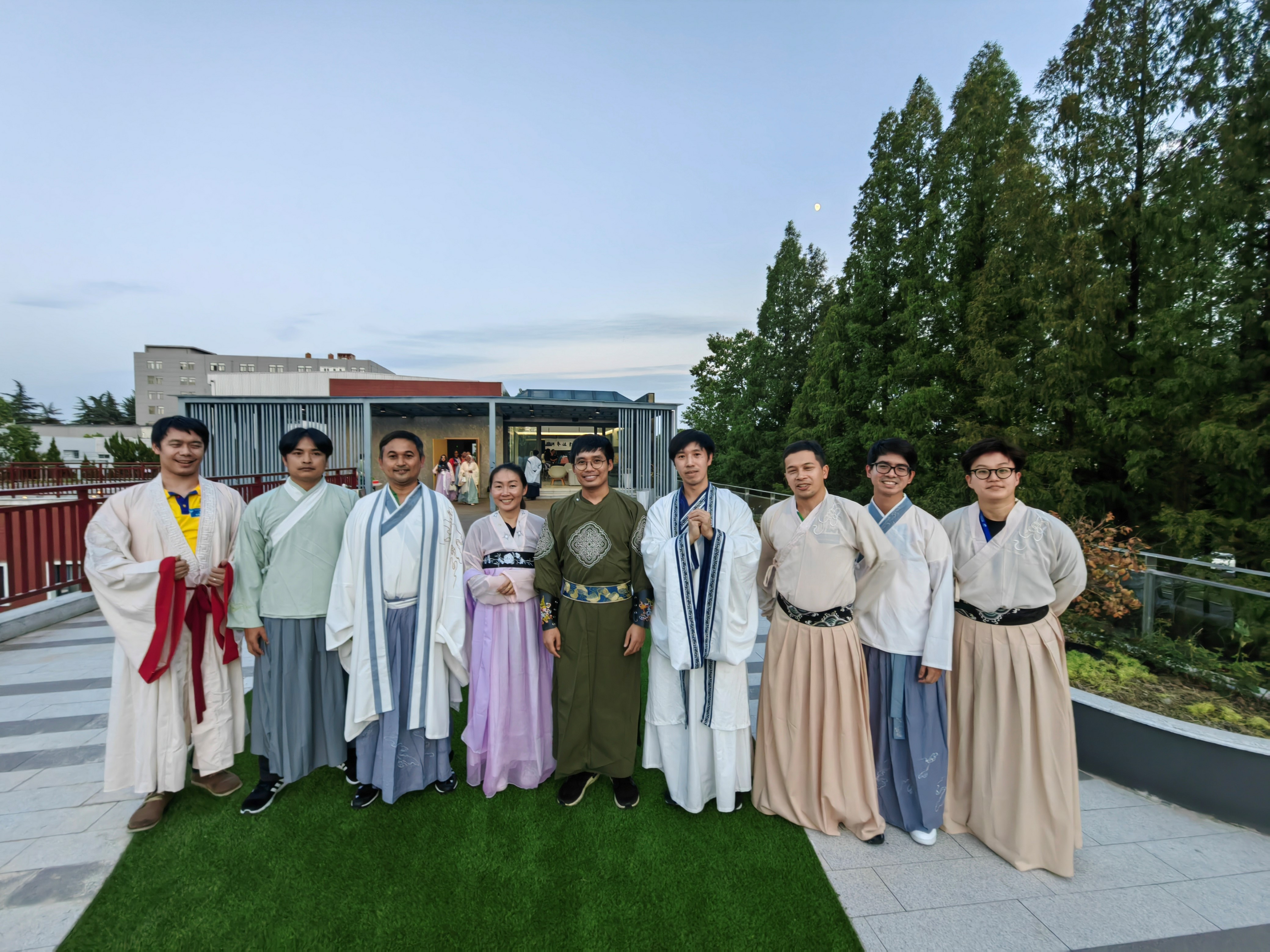 The TINT team had Hanfu photo when they joined HFIPS culture activity. (Image by HFIPS)
The TINT team also experienced the Chinese calligraphy during the culture activity. (Image by HFIPS)
The group photo on TT 1 launching ceremony (Image by the team)
HFIPS Technology in Sri Lanka's Water-related Problem Solving
Water and sanitation are at the core of sustainable development so that United Nations put it at the Sustainable Development Goal 6. Till now, in recent decades overexploitation, pollution, and climate change have led to severe water stress in locales across the world. Water-related issues remain common challenge for all humans.
Several years ago, long-term consumption of high-fluoride water brought irreversible effects on human body as well as put people at high risk of suffering from Chronic Kidney Disease of Unknown Etiology (or CKDu). According to the data provided by Research Center for Eco-Environmental Sciences, Chinese Academy of Sciences and Ministry of City Planning & Water Supply of Sri Lanka, the fluoride ion concentration in the groundwater of the Anuradhapura is as high as 1.5-3.5 ppm, indicating a typical high-fluoride water quality.
HFIPS team uses their expertise in technology to help the local people to tackle the problem. They developed high-fluoride and high-hardness groundwater treatment equipment which is officially called IIM-DF to remove fluoride ions from the water then to optimize drinking water.
The equipment is capable to purify 40 tons water per day, so providing much safer drinking water for more than 1,200 people in just one village.
After a long process of research, installation, operation training, the IIM-DF plays a big role in the daily life of local residents by treating water.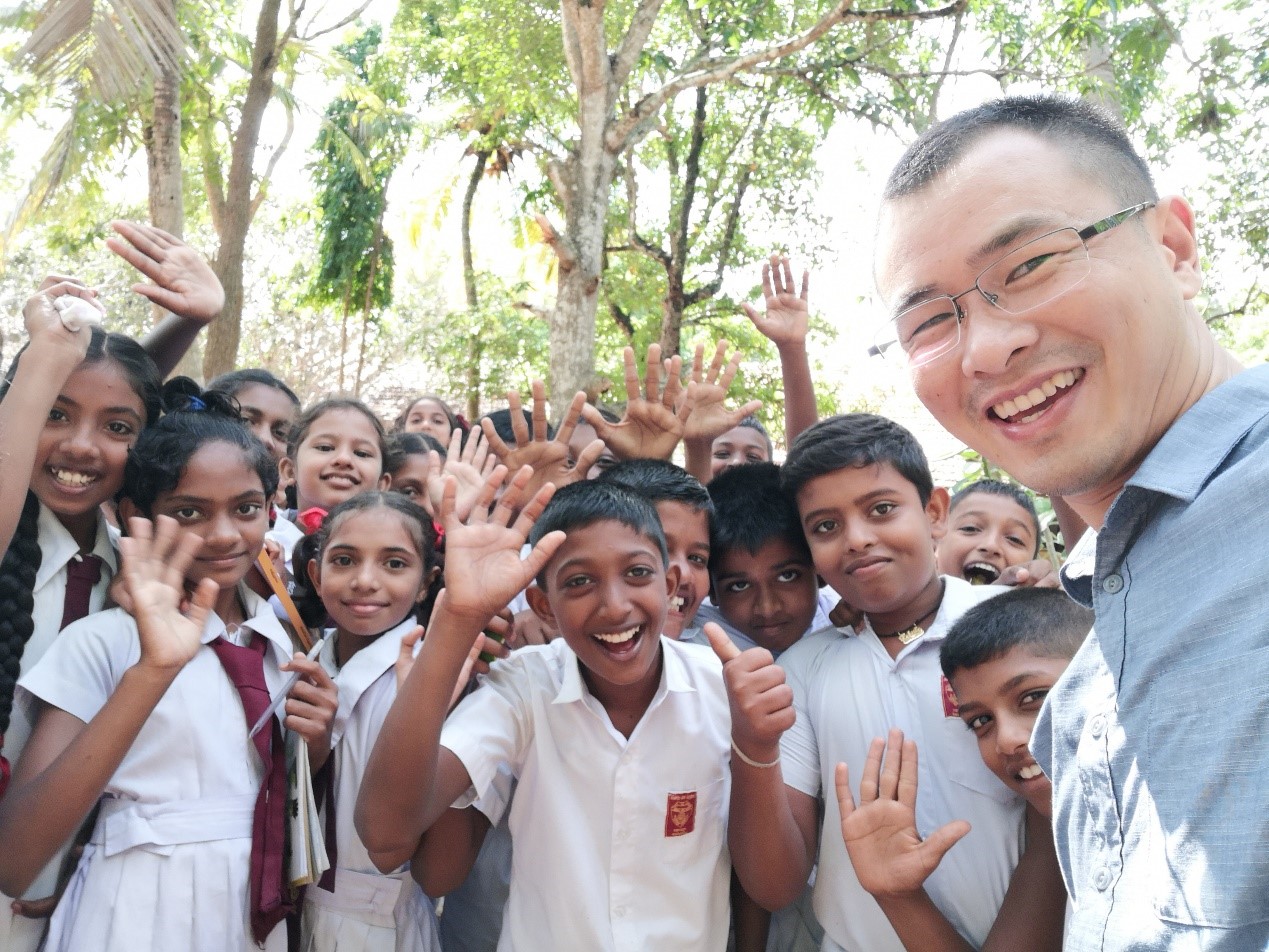 ZHANG Kaisheng, who is a researcher of the team, had a photo with the local kids during his installation at the village in Sri Lanka. (Image by the team)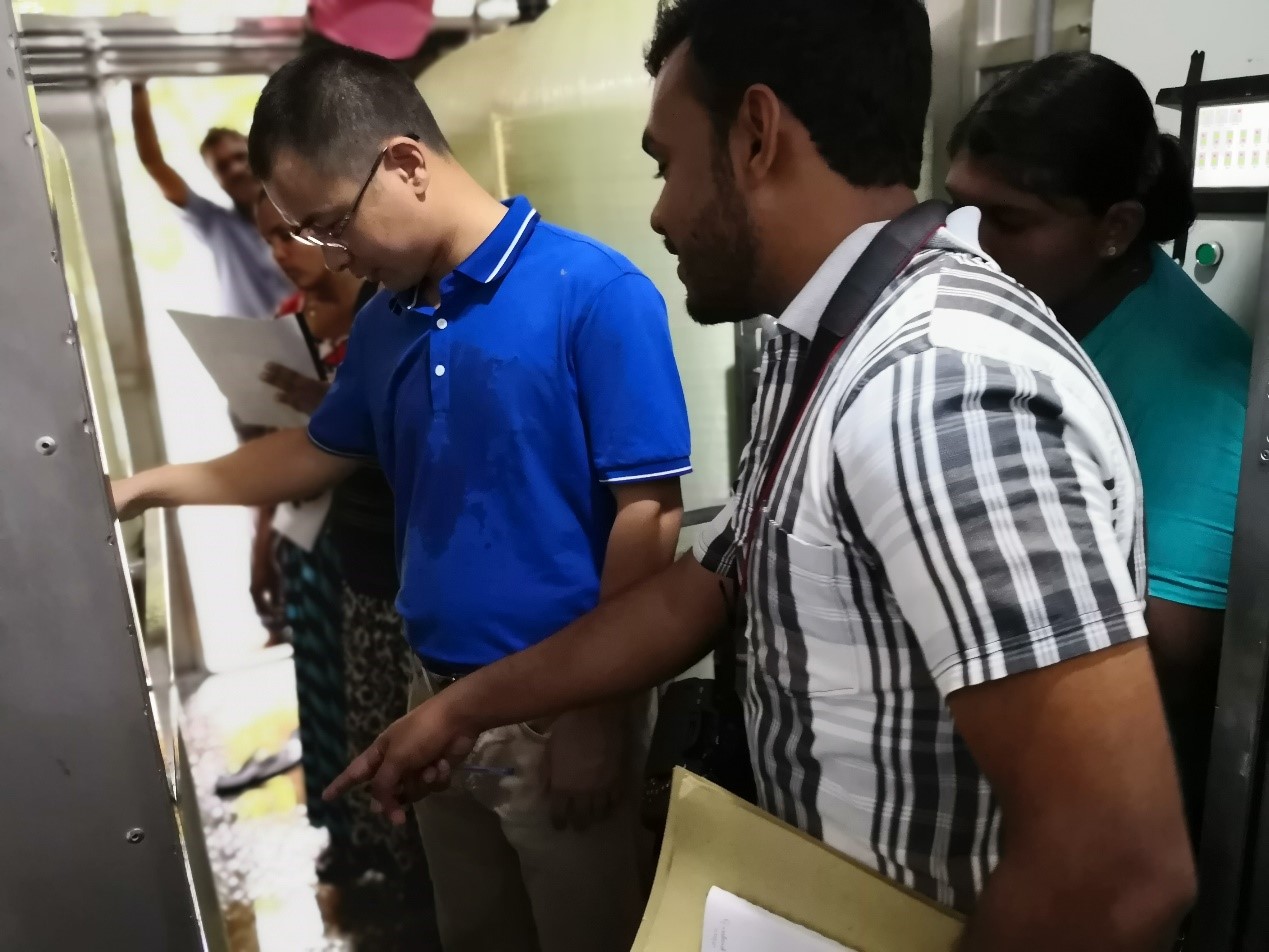 ZHANG Kaisheng was giving a training to the local resident on how to use the water-cleaning equipment. (Image by the team)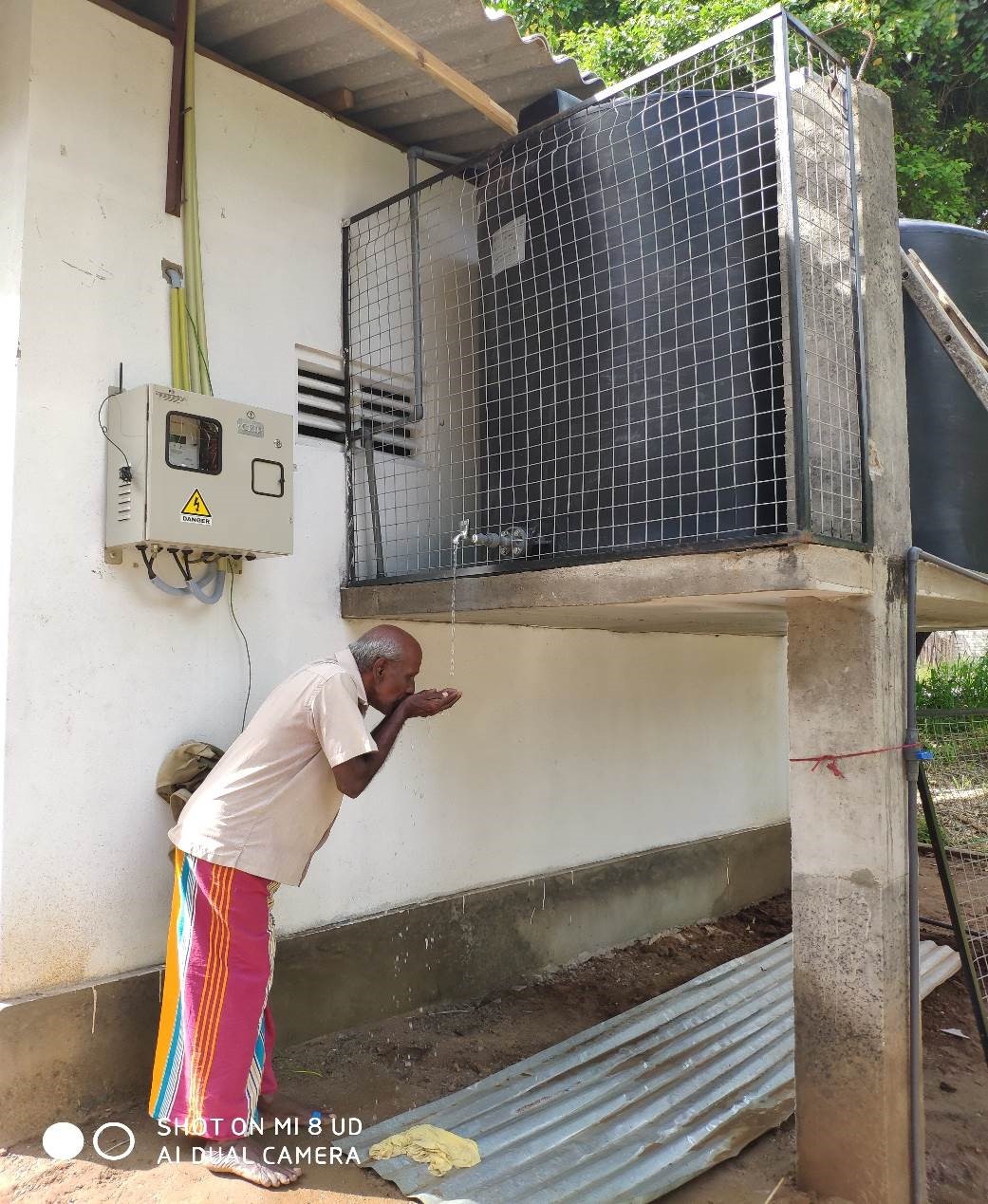 Local resident is drinking the treated water (Image by the team)
World-spanning Atmospheric Observation Sites Network for Climate Change and Environment Research
According to United Nations description of SDG 13 (Take urgent action to combat climate change and its impact), the 2030 Agenda for Sustainable Development "calls for the widest possible international cooperation aimed at accelerating the reduction of global greenhouse gas emissions and addressing adaptation to the adverse impacts of climate change." To address the environment-related issues globally, international collaboration is in need.
This month, HFIPS declared the Launch of Global Aerosol-Cloud-Precipitation Observation Network (GAOnet) at ANSO Atmospheric Observation Network Side Meeting which was held by Anhui Institute of Optics and Fine Mechanics (AIOFM), one of HFIPS institutes, during the first annual meeting of the Atmospheric Environmental Remote Sensing Society (AERSS) with a goal to network a global atmospheric observation sites for climate change and environment research.
With support of ANSO, a non-profit, non-governmental international scientific organization founded in 2018 by the Chinese Academy of Sciences and 36 other international science and education institutions from around the world, HFIPS has built previously five observational sites in Asia and Asia-Europe junction areas. Now, the research team wants to push their work further by expanding its observation scope to South America and Indian Ocean islands, especially the countries along the ancient Silk Road.
Based on the observation network, capabilities are enabled for data acquiring and sharing, joint observation, and offering scientific support for climate change and environment studies.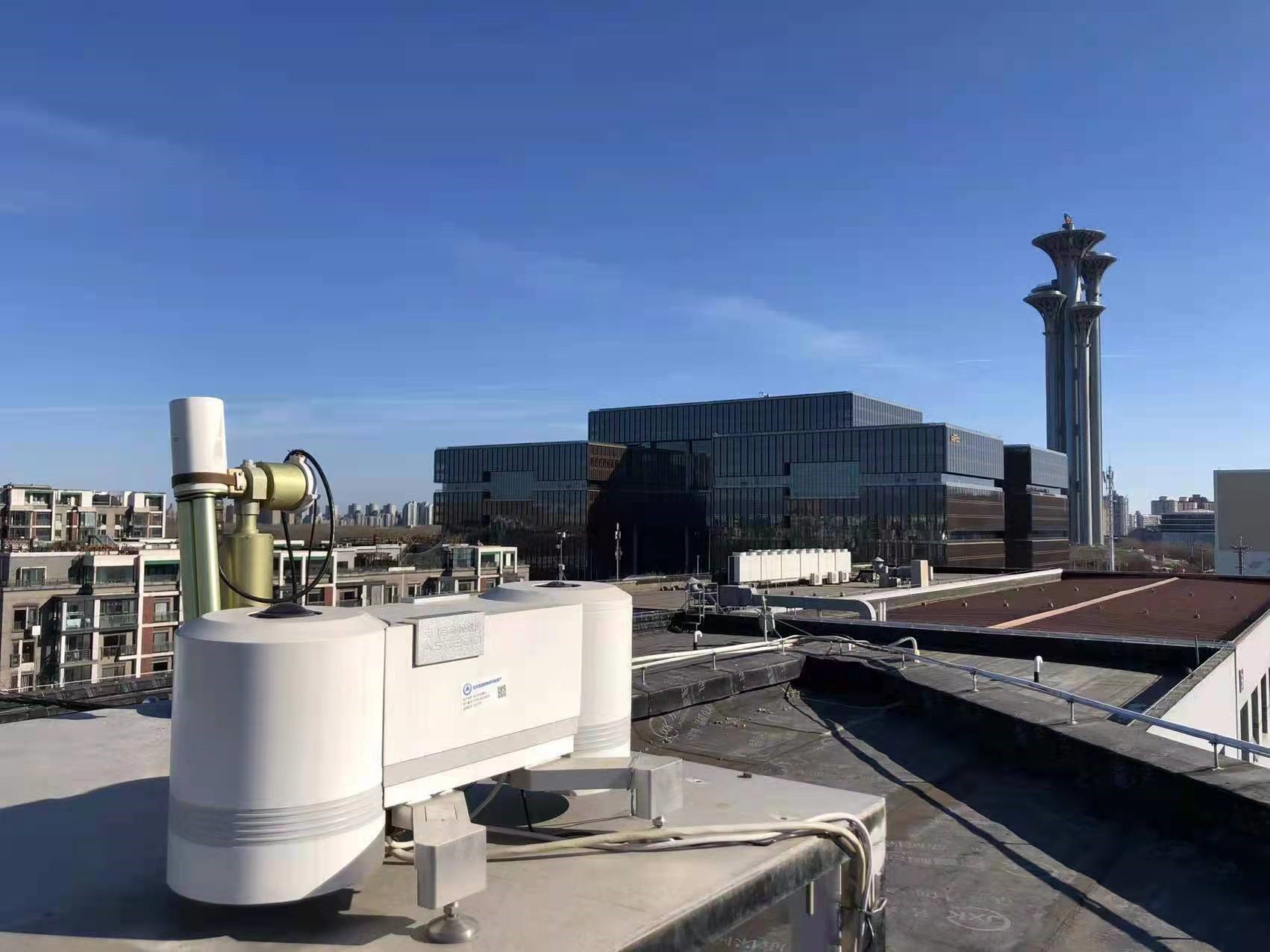 Sky view camera at the Beijing Observational site (Image by the team)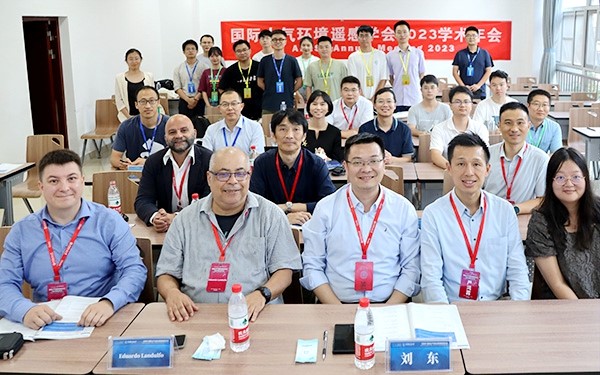 Group photo at the ANSO Atmospheric Observation Network Side Meeting (Image by the team)