Culture tour on 2022 focused on tie dye. This culture tour is an annual "We're ONE" activity, organized for foreign students and scholars at the graduation season.
What's special on June. 22's tour, which is held by International Collaboration Division, is the painting material-isatis root. This ancient Chinese herb can be used as both medicine and painting material. Once exposed to oxygen, the indigo color won't fade away.
Over 20 students and scholars from more than 6 countries joined this trip. They chose their favorite design and made their own T-shirt.
Following the tie dye instructor to tie, soak, dip-die coloring in the fermented isatis root painting material, disassemble, they experienced the old Chinese painting skill passed down from long time ago.
"This is a wonderful experience," said Ridda Ahmed from Pakistan, who has been working on science island for 3 years, "it's amazing to watch the color change from green to blue and set there."
"Thank you for this culture tour, which is marvelous. I got the chance to know the beautiful heritage and culture. I have seen the most beautiful nature and forest, and noticed that the trees are tall and graceful. The scenery is breathtaking," said Mohmmed Yousif in a letter, who is a post doctor from Sudan.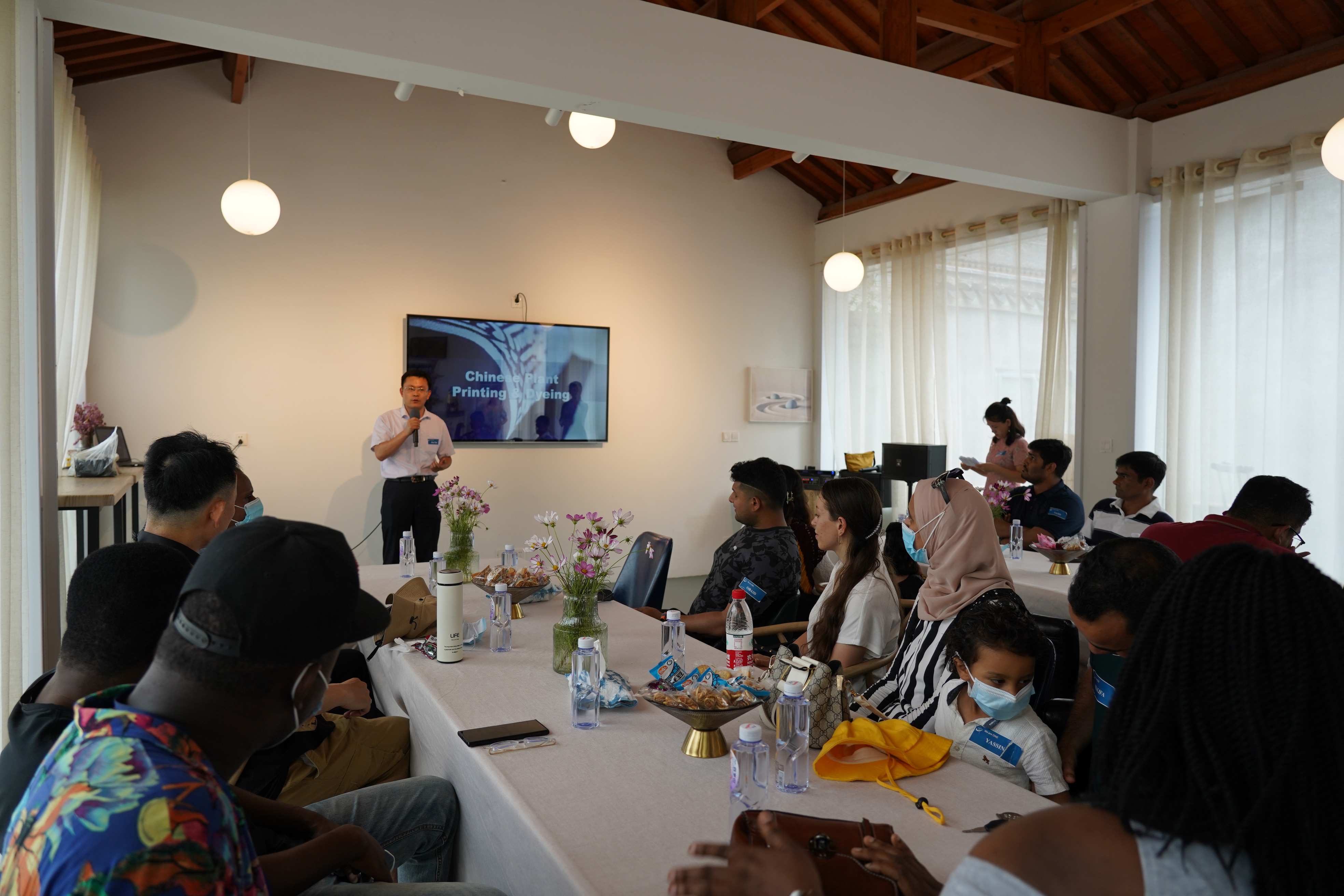 TIAN Han, vice dean of international collaboration division, made an opening talk.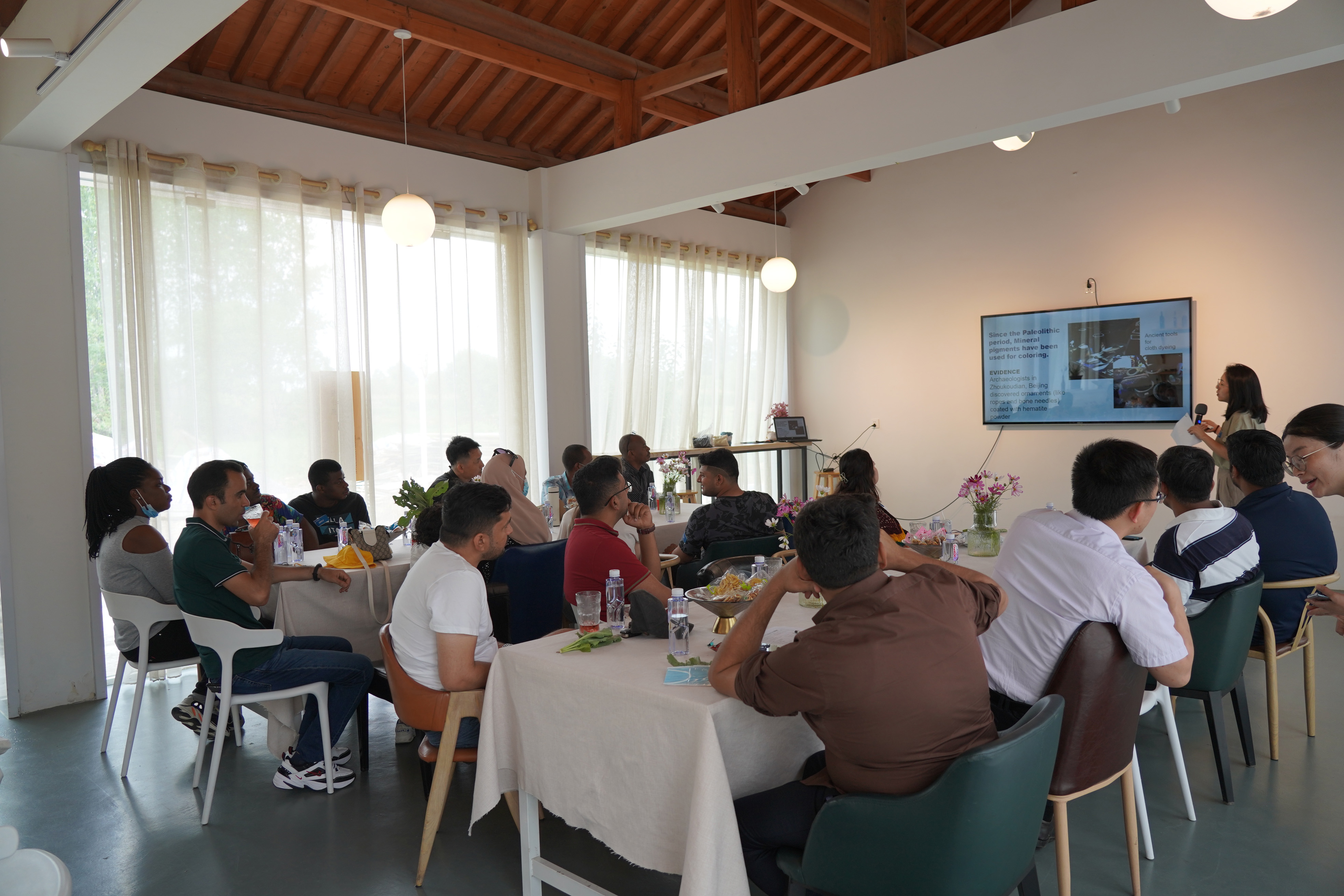 A presentation about Chinese plant dying was made by ZHOU Shu.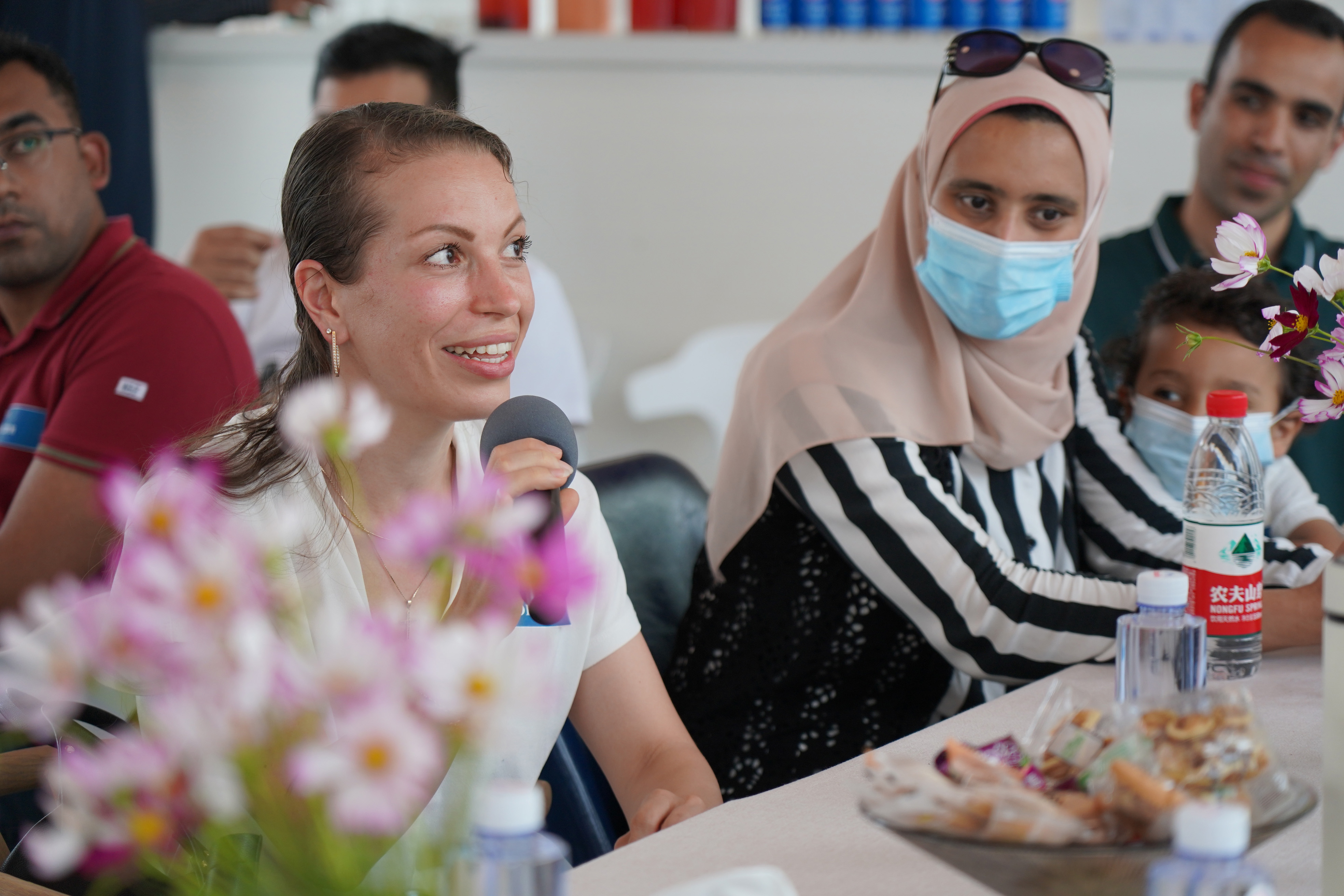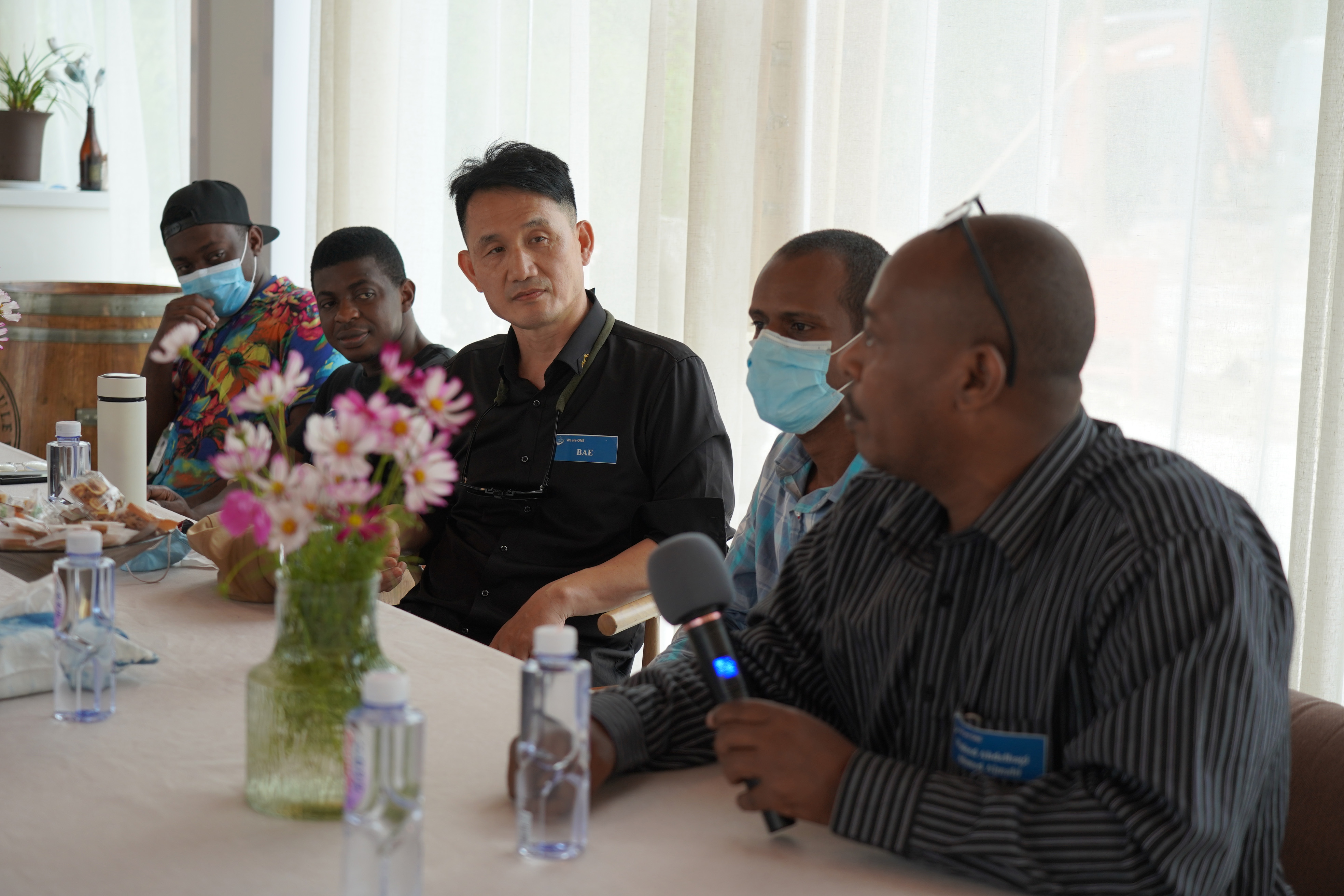 Short discussion and self introduction went around the table.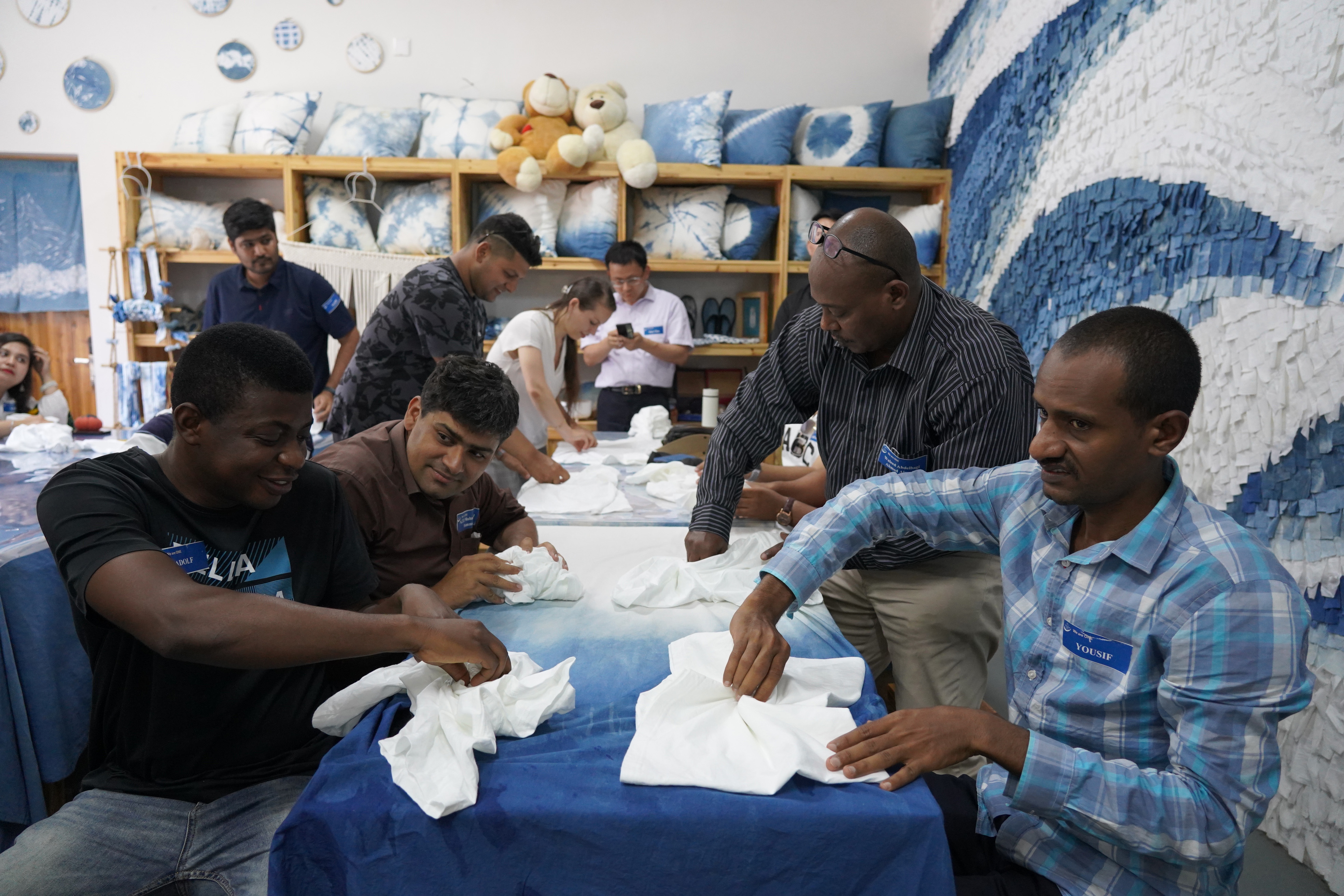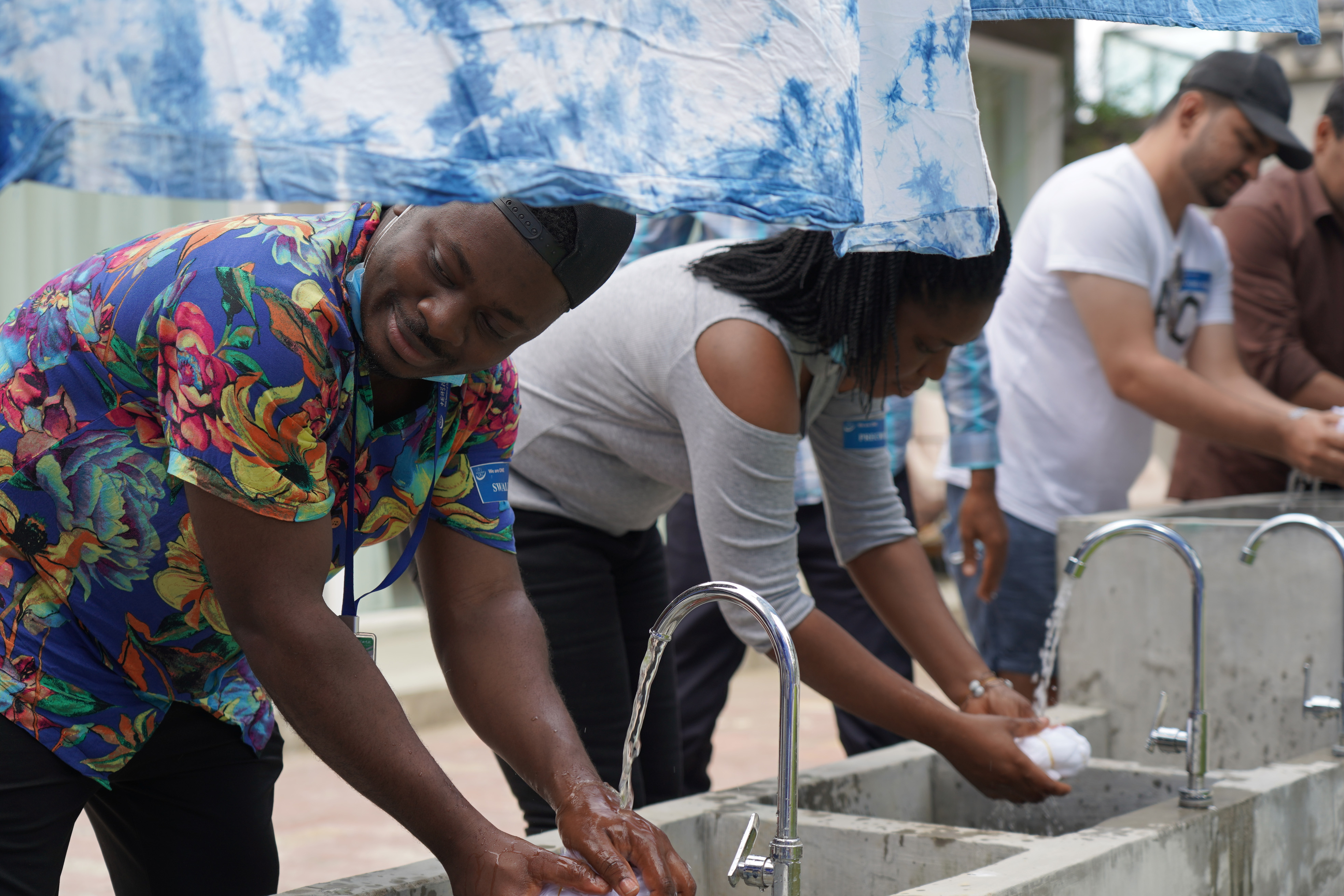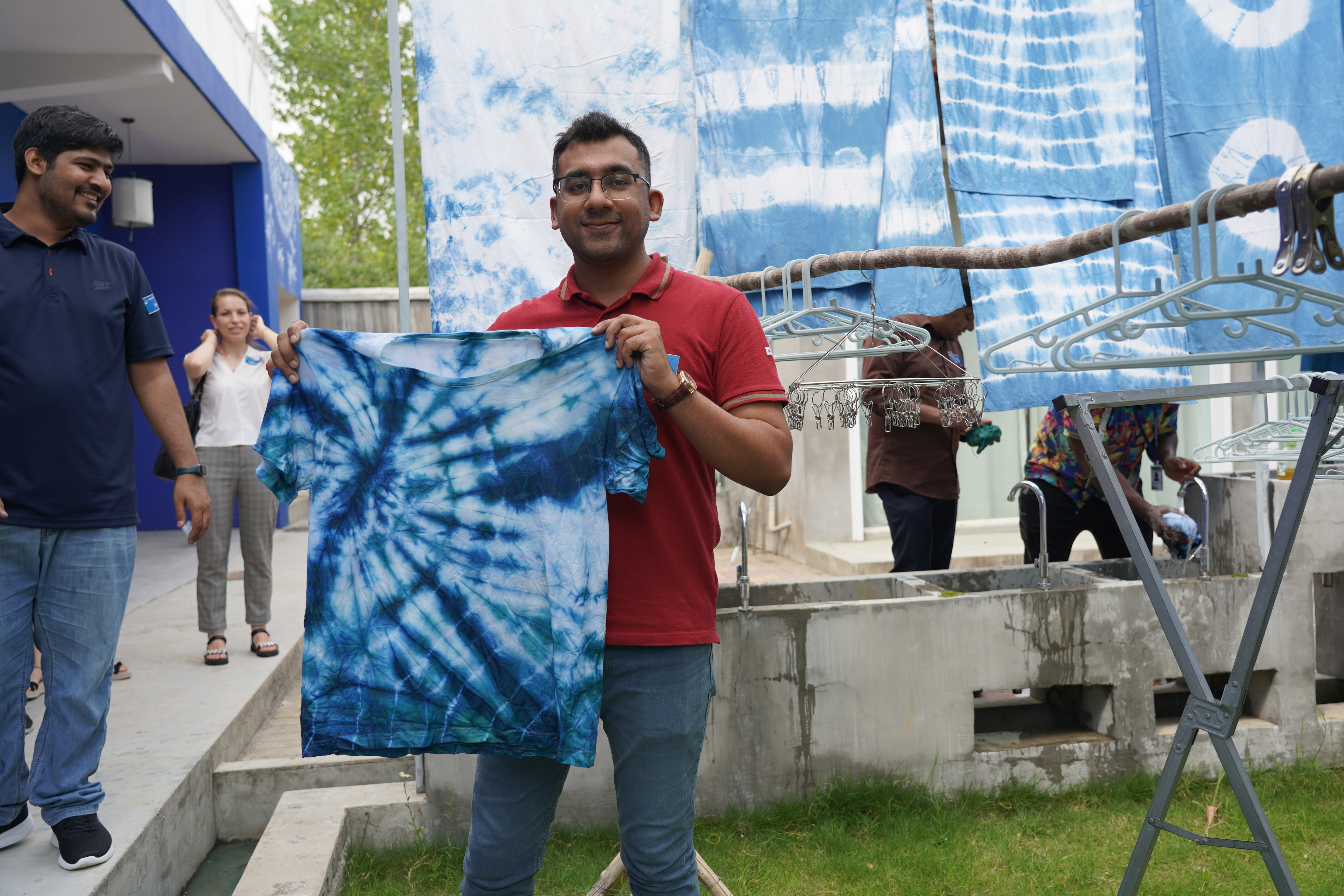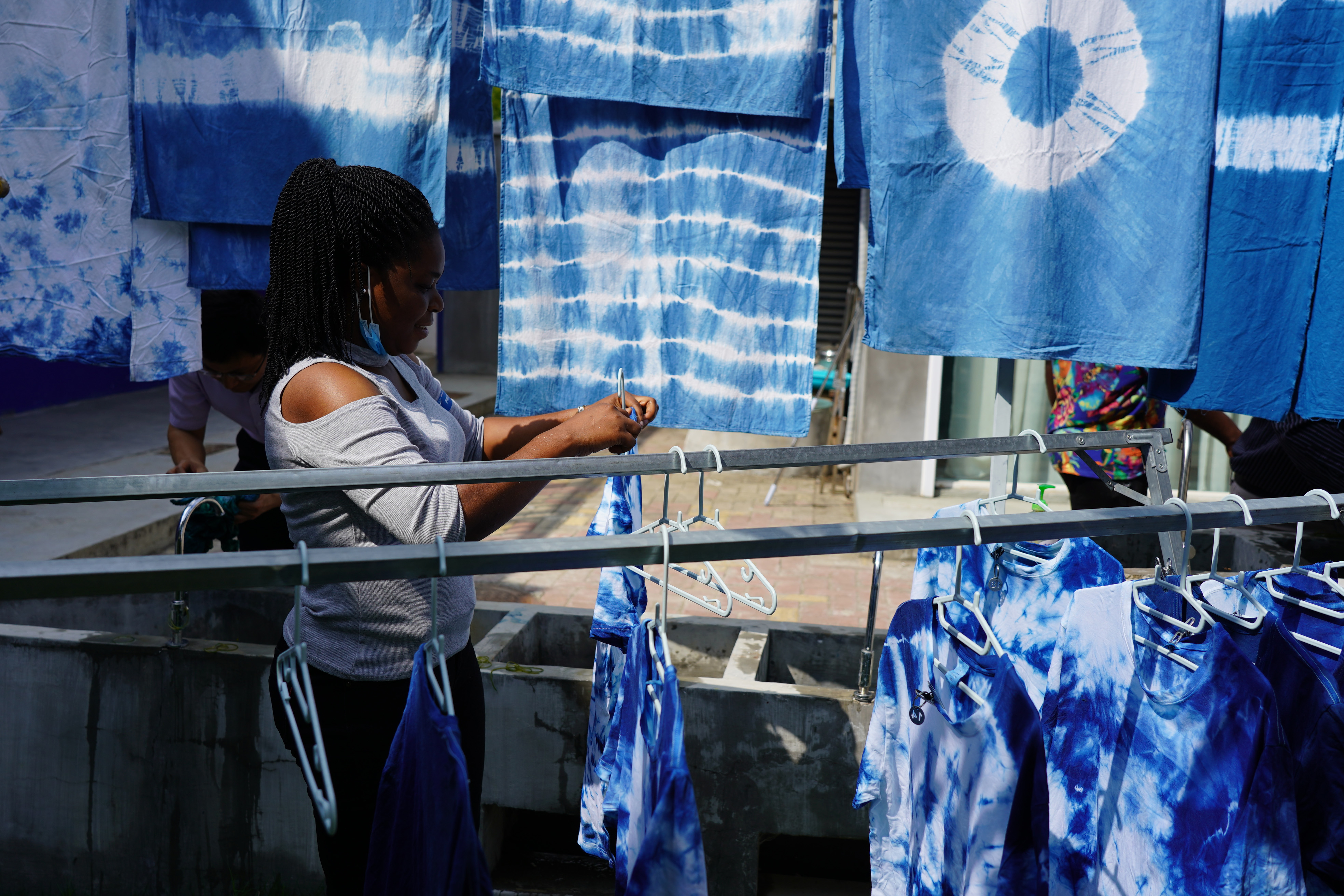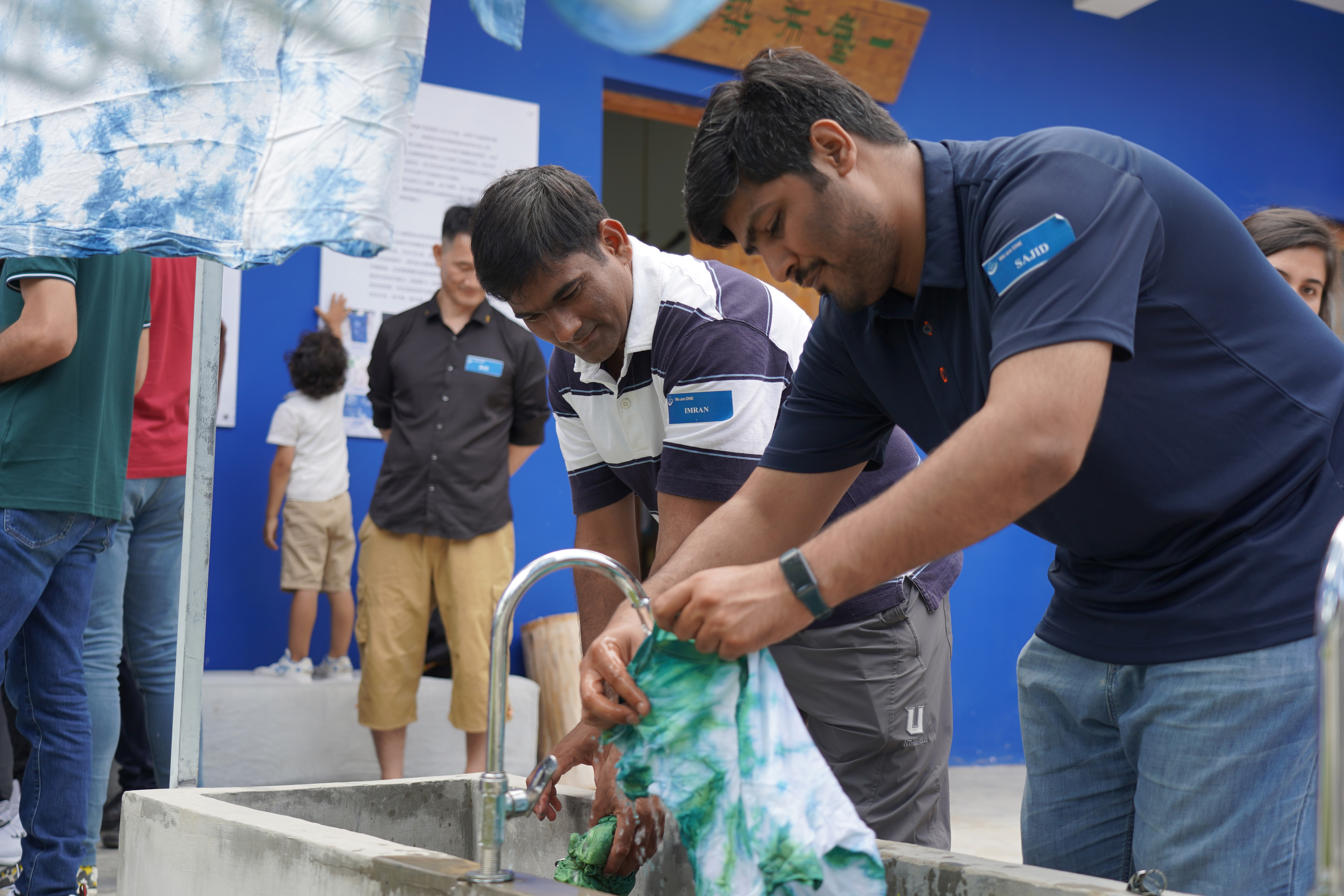 Students were experiencing the ancient painting skill.
"We are ONE"