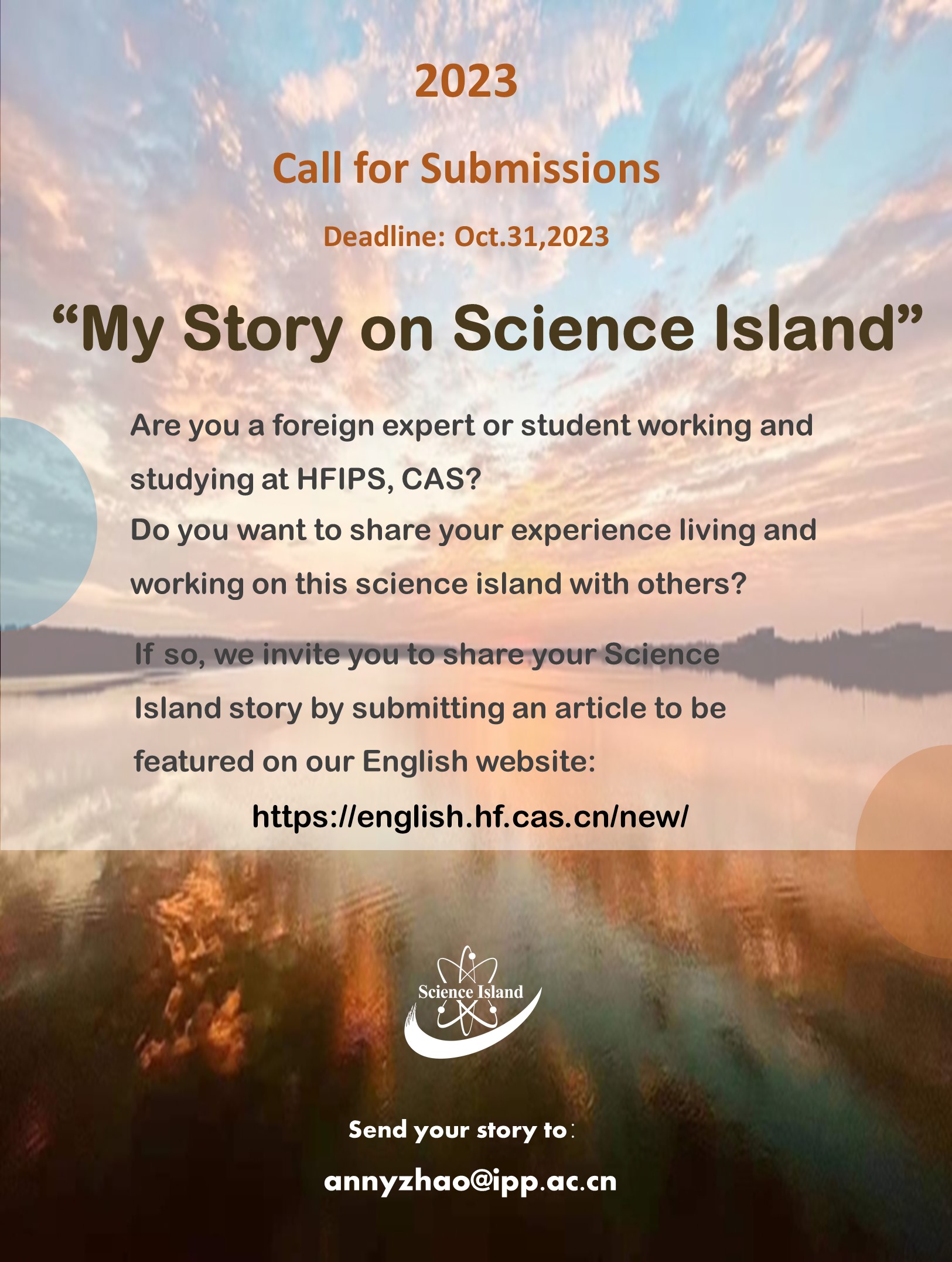 Are you a foreign expert or student working and studying at the Hefei Institutes of Physical Science, Chinese Academy of Sciences? Do you want to share your experience living and working on this science island with others? If so, we invite you to submit an article to be featured on our English website.
We want to hear about your research, your daily life, and any interesting anecdotes you have about living here.
We encourage you to include photos and videos to help illustrate your story. The best submissions will be published on our website, where they will be seen by people from all over the world.
Don't miss this opportunity to share your unique perspective on living and working in Hefei!
Submit your article to annyzhao@ipp.ac.cn by Oct.31,2023.