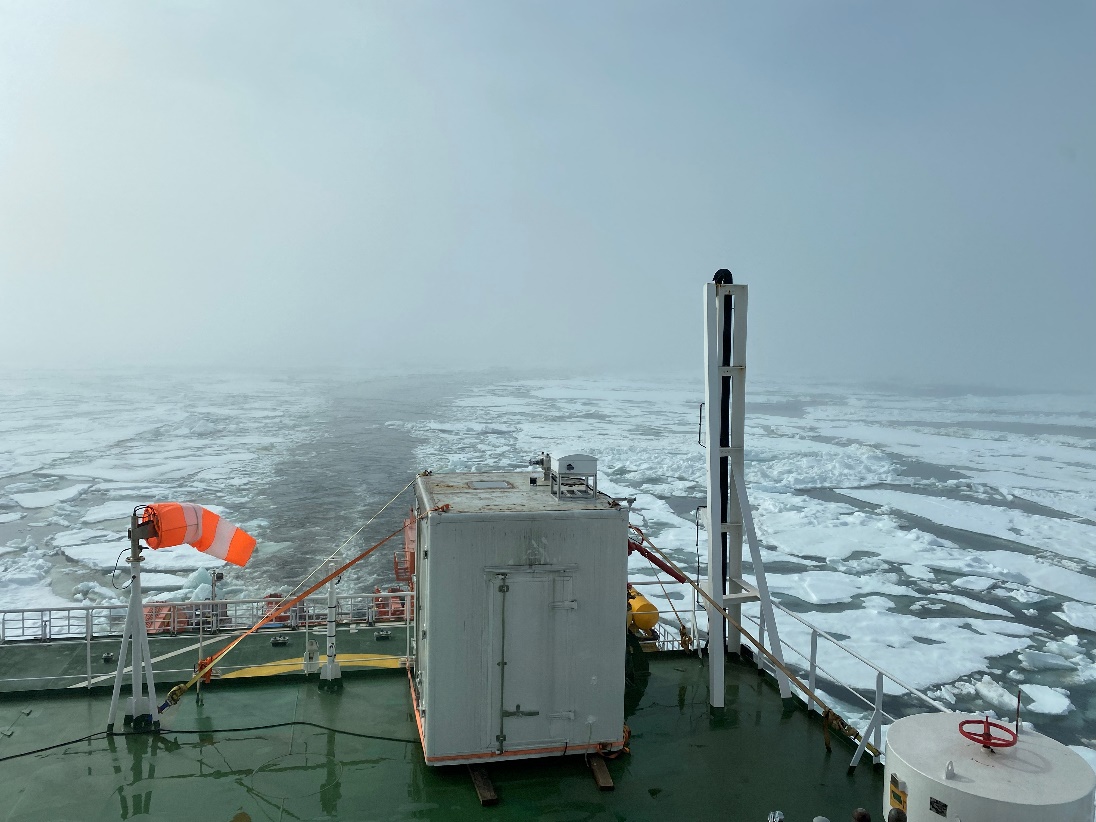 China's 12th Arctic scientific expedition, organized by the Ministry of Natural Resources, returned to Shanghai on Sept. 28 on board Xuelong 2. Along with it was equipments developed by Anhui Institute of Optics and Fine Mechanics, Hefei Institutes of Physical Science (HFIPS), CAS.
They are atmospheric ozone lidar, differential optical absorption spectrometer, aerosol particle size spectrometer and shipborne hyperspectrometer independently, which help to obtain the fine vertical structure of ozone, halogen oxides and aerosol optical properties in ocean and polar boundary layer, providing scientific basis and technical support for revealing the mechanism of rapid change in the Arctic.
This expedition lasted 79 days and covered a voyage of 14,000 nautical miles. During this period, the team completed comprehensive observations of the atmosphere, ocean and ecology in the Chukchi Sea, focusing on addressing climate change and protecting the ecological environment of the Arctic.
Contact:
ZHAO Weiwei
Hefei Institutes of Physical Science (http://english.hf.cas.cn/)
Email: annyzhao@ipp.ac.cn