For Beijing 2022 Winter Olympic Games, the Beijing Olympic Organizing Committee takes all kinds of actions to ensure the GREENESS, namely Blue sky and Clean water.
The Hefei Institutes of Physical Science is happy to be a part of those efforts.
Advanced Monitoring and Detection Instruments with Photoelectric Technology to guarantee SAFE and GREEN of the Olympics
For SAFE Olympics
For safe Olympics, detection of explosive hazardous articles plays a crucial part. HFIPS undertakes this mission by its portable instrument for gas analysis with Fourier transform infrared spectroscopy that realizes a fast detection of target gas.
The portable instrument for gas analysis instrument could do quantitative analysis and detection of multi-component gas even under complex conditions. Now, it is undertaking the important mission at Beijing competing venues, conference centers and other security-check sites.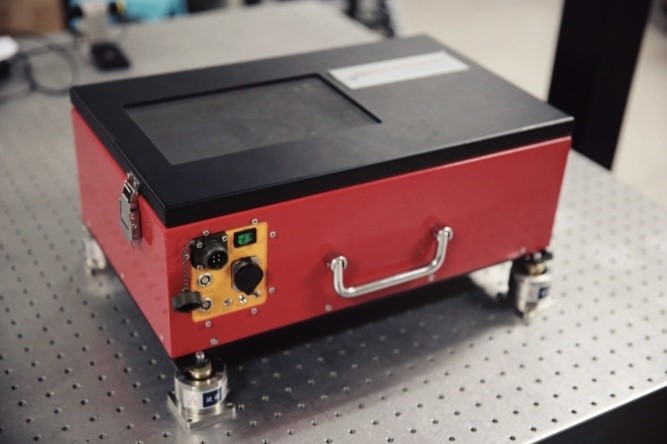 Portable instrument for gas analysis with Fourier transform infrared spectroscopy
For GREEN Olympics
For green Olympics, knowing well about the transmission and distribution of pollutants and greenhouse gas cannot be left behind. HFIPS takes several mission of air quality monitoring with its suite of detection instruments from ground to space.
Mobile vehicles carrying aerosol lidar and wind lidar for air monitoring
HFIPS team has been implementing the air monitoring mission through three mobile vehicles that carry aerosol lidar and wind lidar to obtain air data and then to draw high-resolution images of how air particles distributed along laser path in Beijing surroundings.
Moreover, compared to the detection site, the mobile vehicles make the detection more flexible and efficient that the air quality of Beijing surroundings could be detected within several hours.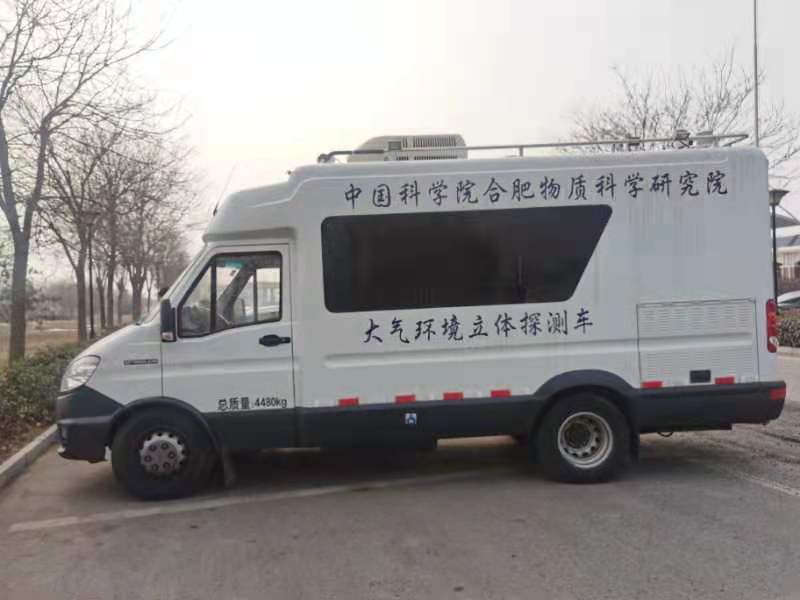 Mobile vehicle for atmospheric monitoring
Greenhouse gas detection
For CH4, one kind of greenhouse gas even more active than CO2, HFIPS has the Portable Cavity Ring-down Spectrometer to realize high-precision online detection.
With key technologies, the instrument could work steadily even in complex surroundings due to its strong ability to resist the vibration and interference by large temperature difference.
For CO2, one kind of greenhouse gas widely known by people, HPIFS has built a comprehensive program of ground-to- sky detection network by combining high-precision detection and data analysis to draw a picture of the CO2 distribution.
Even the HFIPS's Environmental Monitoring Instrument aboard the satellite in the space also offers atmospheric data support for the Beijing Winter Olympics.
For weather forecast
A group of weather detection instruments play important roles in weather forecast of the Winter Olympics. With these advanced instruments, HFIPS offers fast and accurate data of atmospheric profile, cloud height, rain to support accurate weather forecast of the Olympics.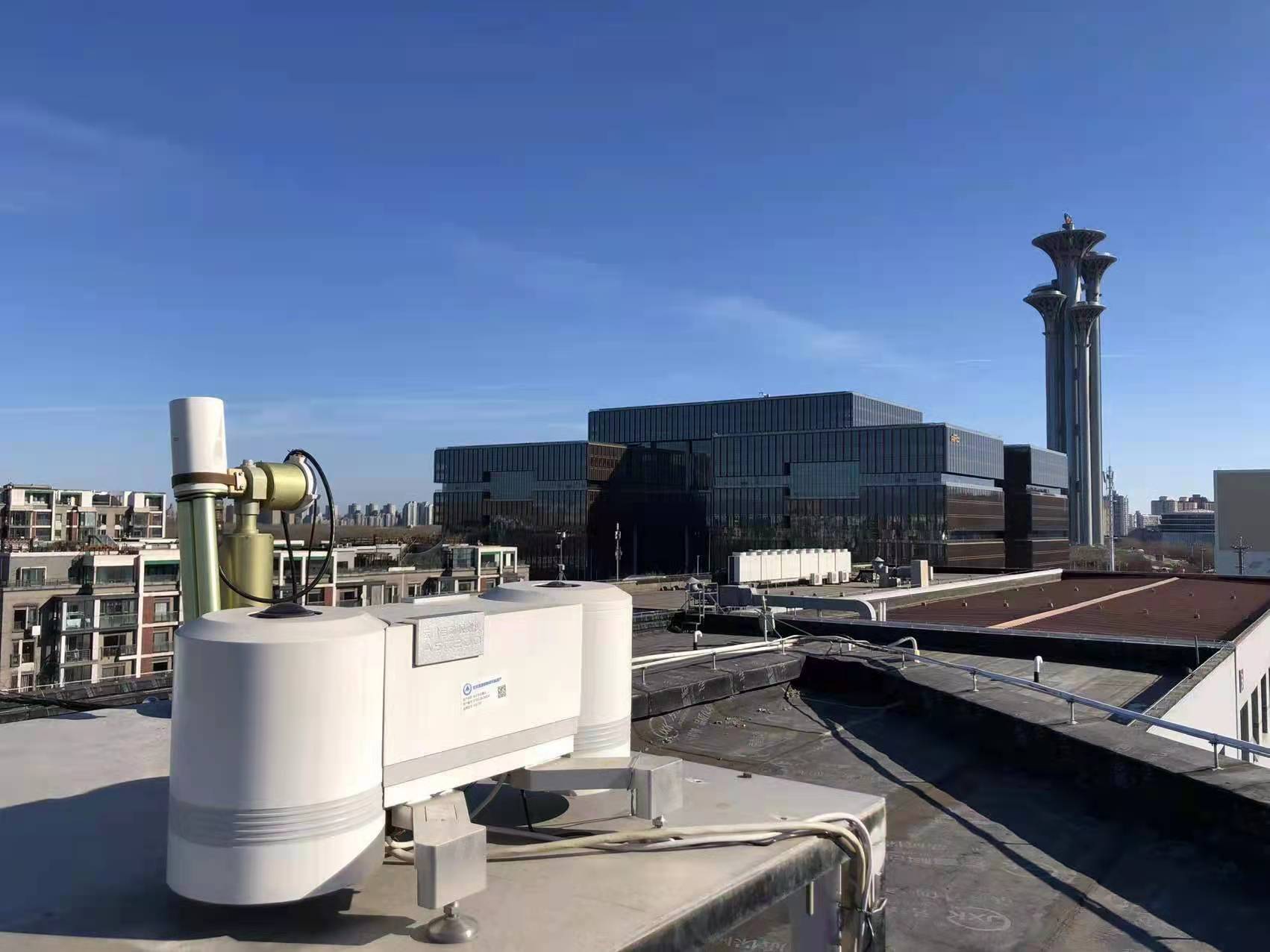 Nephometer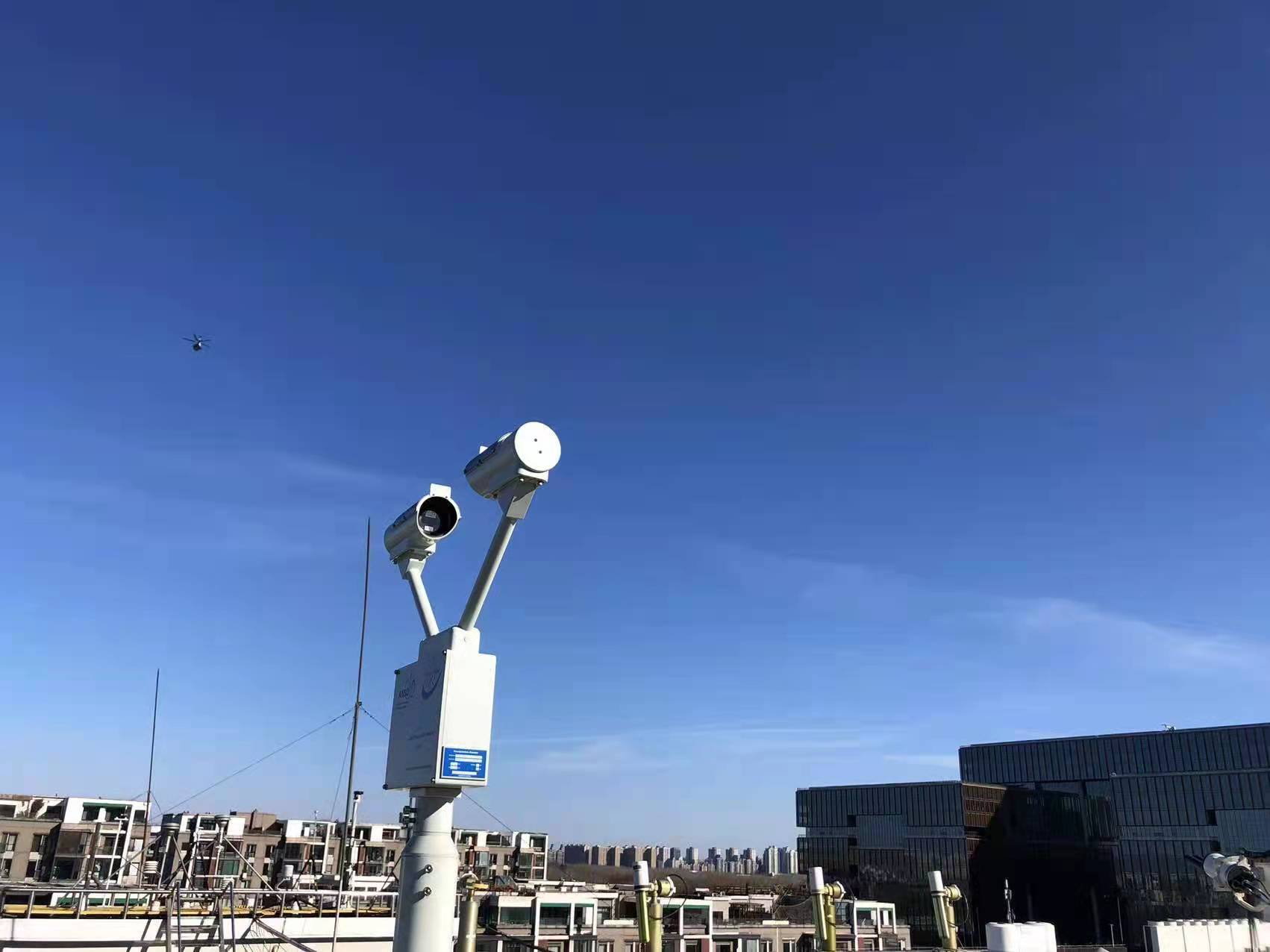 Instrument for rainfall monitoring and detection
Smart unmanned water surface vehicle works to ensure CLEAN water for the Olympics
HFIPS's water quality monitoring unmanned water surface vehicle has also started its mission to secure the water quality of Beijing water resource by its microfluidic sampling system equipped in the vehicle.
All the environmental monitoring and detection instrument were developed by the Anhui Institute of Optics and Fine Mechanics who also undertook instrument operation mission during the Olympics. The Institute is dedicated to advanced monitoring and detection instrument development with their expertise in optical technology.
The smart water surface clean vehicle comes from the Institute of Solid State Physics which is featured with basic science of materials.
Smart unmanned water surface vehicle
Now, the Olympics ends, but the work of HFIPS continues in the way of providing technical support in other national events and fields.