A newly presented equipment named A3DOI-BGA developed by scientists from Institute of Intelligent Machines, Hefei Institutes of Physical Science (HFIPS), Chinese Academy of Sciences (CAS) helped to check the appearance defect of Graphics Processing Unit GPU-- Lingjiu GP102.
After a series of product testing, this first Ball Grid Array Package (BGA) chip appearance inspection equipment will be put into market soon.
"We have a self-developed software platform," said Dr. Huang, who led the team, "Perfect integration of 3D vision measurement technology and visual defect detection technology were realized via our platform."
It took the team half a year to finish the designing and testing works. In order to meet the requirements of chip ex-factory quality control and chip traceability, the team collected chip 3D image data, plane RGB image data, laser point cloud data, etc., and combined them using both traditional and artificial intelligence algorithms.
The measurement accuracy, defect recognition rate and other performance can successfully meet the required standards, with some parameters exceeding current testing equipment on market.
The high compatibility is another feature of this equipment. The core sensors equipped on it has the have ultra-high measurement accuracy at micron level, and can be applied to a variety of BGA packaging chips for 3D profile measurement.
This 3D machine vision measurement technology provided professional, high-precision and reliable inspection services for chip manufacturing users.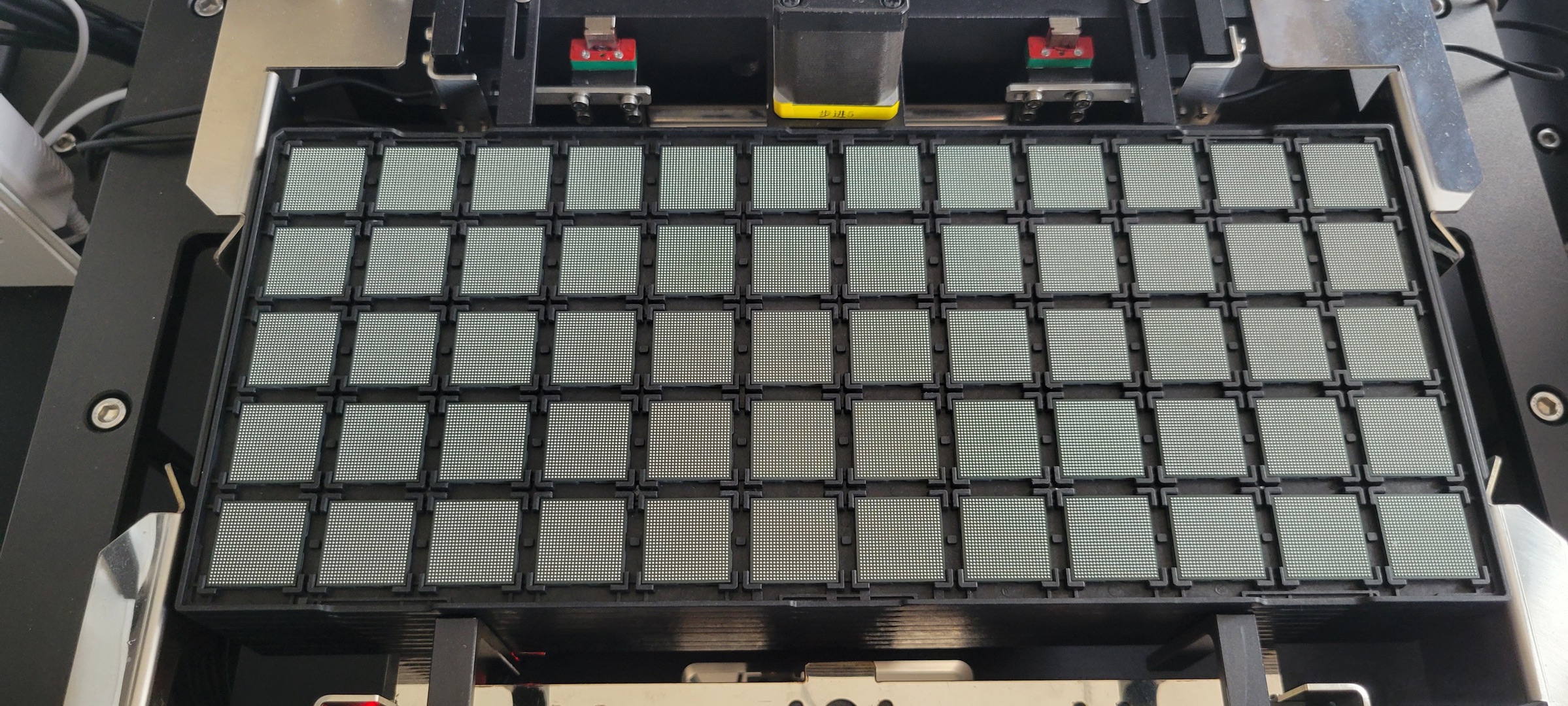 Ball Grid Array Package (BGA) chip appearance inspection equipment helped to check the visual problem of Graphics Processing Unit GPU-- Lingjiu GP102. (Image by HUANG Xuan)