Recently, a research team led by Prof. Gang Meng from Anhui Institute of Optics and Fine Mechanics, Chinese Academy of Sciences, developed of allorganic perovskite CsPbBr3 single crystals (SCs) as exceptional photoelectric materials with excellent stability.
They overcame previous challenges in achieving regular-shaped CsPbBr3 SCs using a solution growth method, and introduced a solution refinement strategy to the choline bromide assisted inverse temperature crystallization process.
Their findings have been published in the Journal of Physical Chemistry Letters and Journal of Materials Chemistry C.
CsPbBr3 materials have shown great potential for photoelectronic applications due to their excellent environmental stability and photoelectric properties.
Using a simple and efficient hot-pressing method, the team successfully prepared CsPbBr3 wafers with precise control over their shape and size. Furthermore, they employed a solution refinement strategy to enhance the inverse temperature crystallization process, resulting in the growth of high-quality CsPbBr3 single crystals.
The detectors based on the hot-pressed CsPbBr3 wafers and single crystals demonstrated ultrafast photoresponse. Particularly noteworthy is the detector based on CsPbBr3 single crystals, which exhibited an incredibly low detection limit of 2.25 nW cm-2. This highlights its immense potential for applications in weak-light detection.
These research findings provide valuable insights into the fabrication of high-quality CsPbBr3 materials and open up new possibilities for their utilization in various photoelectronic devices, including solar cells and radiation detectors.
Figure 1. Schematic diagram of the hot-pressed method for preparing CsPbBr3 wafer and the corresponding photodetector performance. (Image by ZHAO Xiao)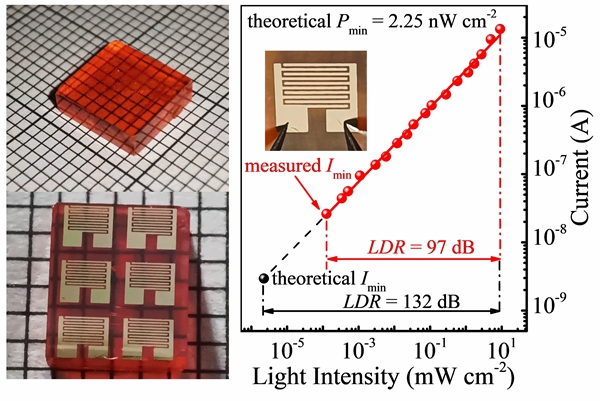 Figure 2. High-quality CsPbBr3 single crystal grown by solution refinement assisted inverse temperature crystallization and the corresponding photodetector performance. (Image by ZHAO Xiao)