The PDR meeting for UPRHE was held virtually on May 4-5, 2022. The meeting, chaired by ITER Organization (IO), invited nearly 30 experts as the review panel.
Engineers from Remote Handing (RH) group of ASIPP, HFIPS attended the meeting and reported the ITER Upper Port Remote Handling Equipment (UPRHE) design progress.
This online discussion was focusing on the feasibility, rationality, reliability, operability and safety.
The UPRHE design work was highly appreciated by the review panel. They all approved this preliminary design.
Starting from August, 2021, the UPRHE design task aims to maintain the port plug at the upper port area #4 to #7 within the Neutral Beam (NB) cell. This task relates to many areas such as mechanical design, engineering analysis, electric control, radiation protection and so on.
The task lays a solid foundation for undertaking more tasks of ITER RH system tasks.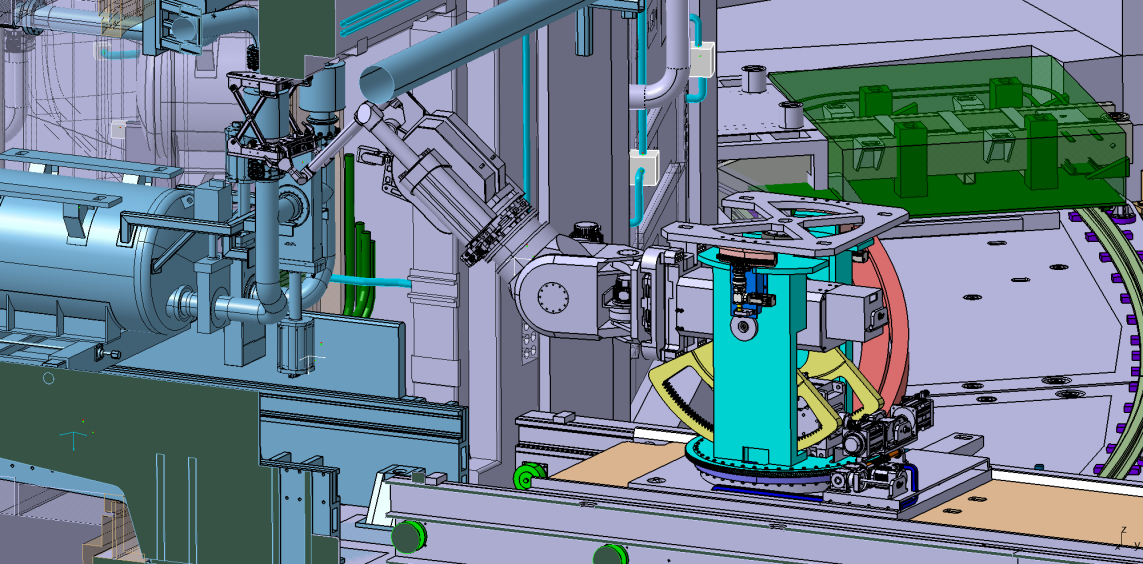 Preliminary Design of ITER Upper Port Remote Handling Equipment (Image by ZHANG Qiangling)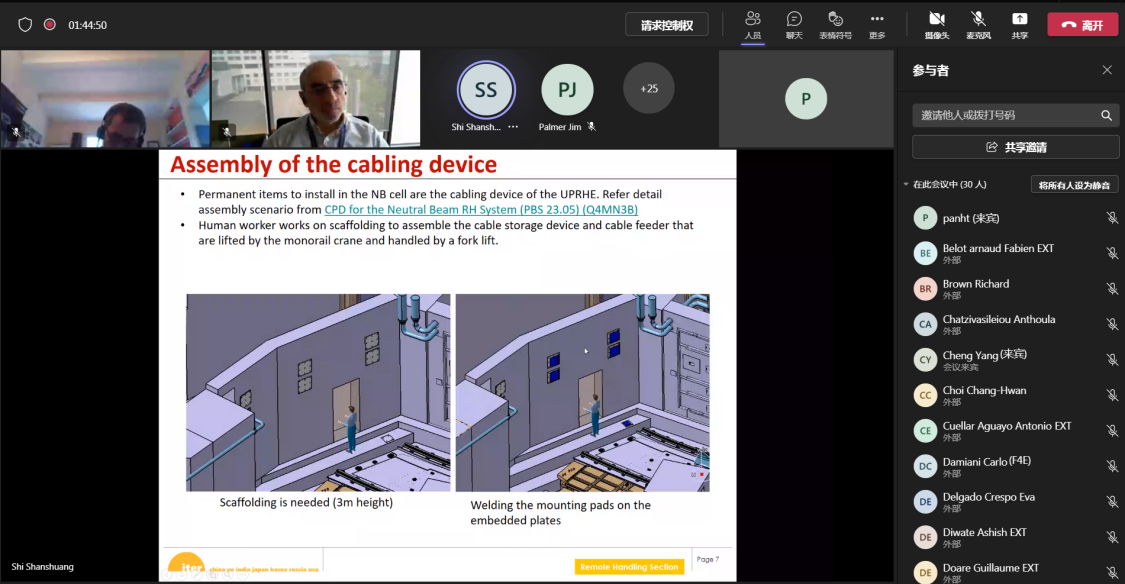 Preliminary Design Review Meeting held virtually. (Image by ZHANG Qiangling)