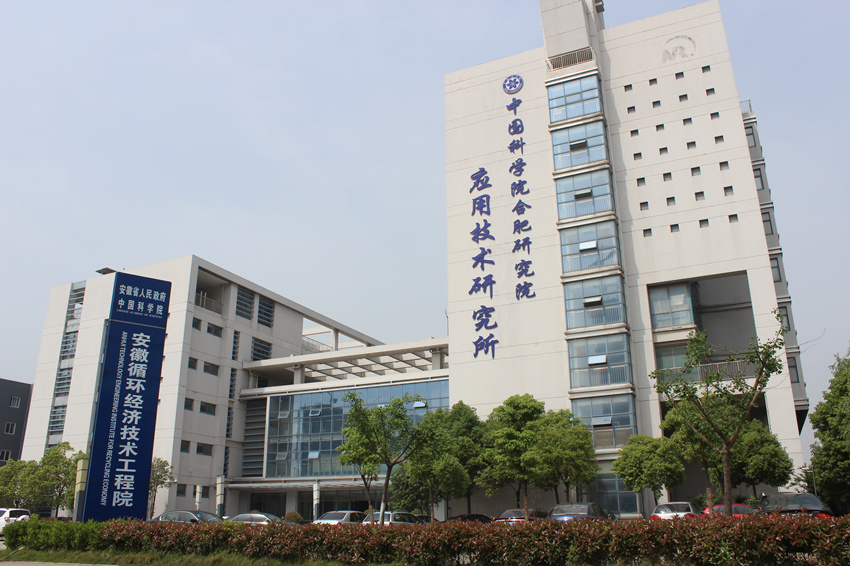 Institute of Applied Technology is an innovative research unit of Hefei Institutes of Physical Science (HIPS), Chinese Academy of Sciences, with the goal to promote application of scientific & technological achievements of HIPS and development of strategic emerging industries in Hefei. It is built, under the new environment of 'Three Faces' and 'The First Action Plan' in Chinese Academy of Sciences, by combining competitive industries of 9 institutions of HIPS and technology transfer services platform of Anhui Technology Engineering Institute for Recycling Economy.
Based on professional characteristics disciplines and technology original innovations, Institute of Applied Technology aims to investigate novel industrial technologies with significant potential applications. By training high level creative talents and attracting other talents worldwide, we hope to explore a research mechanism with market demand oriented and become a first-class innovation platform for applied technology.
Technology and Engineering Research Center of Advanced Materials focuses on energy saving materials, polymer nanocomposites, functional nano-powder materials and other advanced materials and related products, with the objective to overcome a number of critical and cutting-edge technical problems, promote engineering and commercial applications of scientific and technological achievements, break through the technical bottleneck and institutional restriction of industrial development and realize leapfrog development of advanced materials industry.
Intelligent Vehicle Technology Research Center, in order to meet the high-tech automotive industry demands, focuses on unmanned combat platforms, intelligent vehicle technologies and active safety product. The main objective is to break through various technical problems, including multi-source information sensing technology in complex environments, intelligent decision-making technique of dynamic scenes, intelligent control technology with high speed, target recognition of unmanned combat platform in war, information combination, communication mode, design and integration technology of vehicle active safety products.
Applied Technology of Optoelectronics Research Center carries out research in biomedical optics and tobacco testing methods, technology and testing equipment in order to realize the industrialization of technology. Based on Anhui Engineering Research Center of biomedical optical instruments and Emerging Industrial Technology Development Center of WanJang, the center will explore the effective transformation model and mechanism, and built a research and transformation platform and talent training base with leading technology and excellent outcomes in biomedical optics. Besides, with the contact to departments in tobacco research, quality control and standardization and the cooperation with tobacco companies, we will explore tobacco testing new areas with significant market prospects, and gradually become top research team with leading tobacco testing technology.
Engineering and Technology Research Center of Internet of Things, with the demands of industries planning and long-term development of core industries in Hefei, Anhui, provides networking application solutions and system development services for agriculture networking, car networking, smart home, e-commerce logistics services, and other key industries. It will promote the development of networking and sensor technology and the gather of core industry groups in Hefei.
Technology and Engineering Research Center of New Energy Materials mainly focuses on the application of novel solar cells with low cost, high efficiency and long-term stability, and also focuses on the purification technologies of the low-cost solar grade silicon, which are suitable for Chinese national conditions. We are devoted to develop new ideas, new concepts, new methods, new materials and new technologies for applications of the organic/inorganic nanostructured materials, functional photoelectric materials, functional electrolytes, electrode materials, encapsulation materials and solar grade silicon materials in the devices and large-scale modules. At present, our main research fields include dye-sensitized solar cells, quantum dot solar cells, perovskite solar cells, polymer solar cells and purification technologies of solar grade silicon and so on.
At present, there are 135 employees in the institute, including 56 senior research fellows. More than 65% of employees have master or doctor's degree. 112 doctor and master candidates are pursuing their degrees.